Information
Package overview
ALL PERSONS ARE ADVISED TO CHECK FOR ANY UPDATES ON LOCAL RESTRICTIONS / REQUIREMENTS FOR ENTRY INTO THE BERNABEAU STADIUM.
CELTIC HORIZON TOURS DOES NOT OFFER NOR PROVIDE SUCH ADVICE AS IT MAY CHANGE LOCALLY AT SHORT NOTICE.
All tickets & accommodation are subject to availability at the time of booking from our office staff. 
Included in this package
Accommodation for 2 nights at the specified hotel
Breakfast in the hotel
Category 3 ticket – Long and Short side, 3rd or 4th tier
NOT included in this package
Travel arrangements / flights & transfers.
Additional info
Ticket Upgrades:
Category 2 – Long side 4th Tier
Category 1 – Long side 1st, 2nd 3rd Tier
Physical Match tickets: to be collected at the hotel reception the day before the match at the latest.
Extras
Single room supplement as listed [is for 2 nights]
Travel Insurance: €26.00 per adult / €13.00 per child
Accomodation
Catalonia Atocha
Set in an ornate building a 2-minute walk from a metro station, this upscale hotel is also a 9-minute walk from the Museo del Prado (art museum) and 2 km from the Royal Palace of Madrid.The modern, elegant rooms feature minibars, flat-screen TVs and Wi-Fi. 
There's a restaurant and a snack bar. Other amenities include a sun terrace with city views and a seasonal hot tub. 
IMPORTANT
All bookings are for the Fixture, not for a Date. Fixtures may change and you are strongly advised to check the Club's website and that of the FA Premier League for any alterations. Celtic Horizon Tours does not accept liability for clients being unaware of changes, and any losses (financial or otherwise) which may be incurred. If a fixture is transferred or postponed, it is beyond the control of Celtic Horizon Tours. Therefore it is agreed that all monies will be transferred to the new date without question.
Match tickets are with the home supporters, the wearing of away team colors or expressions of support for the away team will result in expulsion from the ground.
Prices can change depending on hotel availability at the time of booking.
Weekend Matches – Tickets delivered to the hotel before 14.00 on Saturday
Midweek Matches – Tickets delivered on the day of the game before 14.00
All tickets & accommodation are subject to availability at the time of booking.
Please note that the bulk of stadium seating at Camp Nou is NOT covered.
Itinerary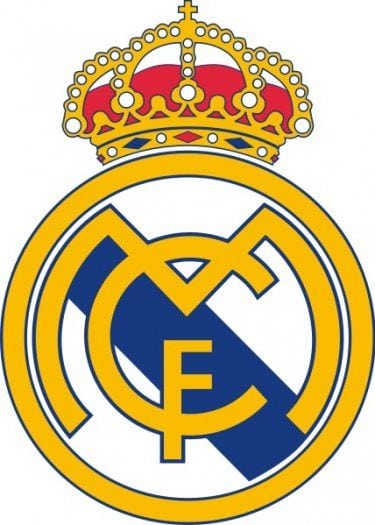 Kick off @ 17.30hrs
KO Currently Sunday 09th April
Real Madrid v Vallarreal
Santiago Bernabeu Stadium
Sunday, 9th April 2023 - 5:30 pm
Hotel & Ticket Only
Package Prices
Adults€419.00 per person
Children €419.00 per person
Customer Protection Bond 3% is not included and will be calculated at checkout. This Client Protection Policy protects our clients in the event of supplier business failure. All bookings and transactions are subject to this charge. This charge is applicable to EU residents only.
Similar packages
Cheltenham, Gloucestershire, England • Wed, 13 Mar 2024
3 Night Package + Coach & Ferry • €593 per person
Book now