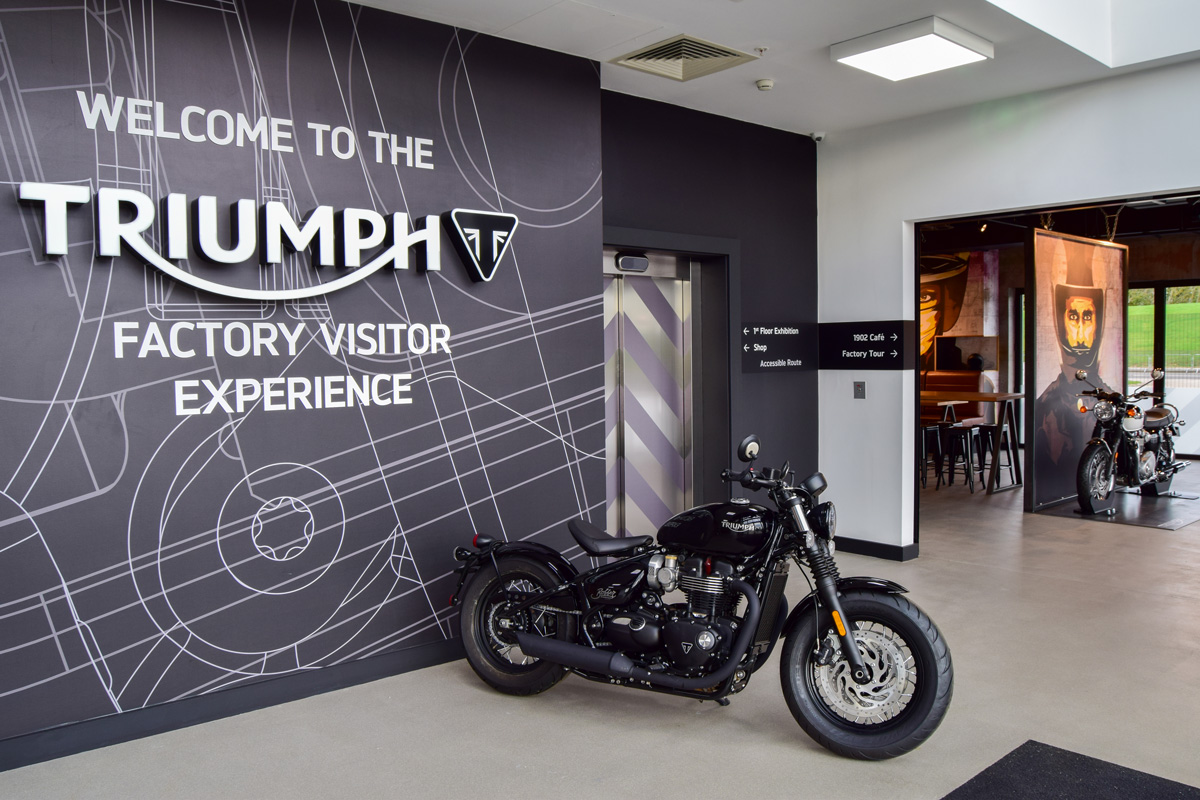 Our inaugural 2 Day escorted tour to the Triumph factory in the UK kicked off to a great start.
This morning our group arrived at the factory and are about to begin immersive visitor experience which includes a tour followed by lunch….and what a day for it, clear blue September skies!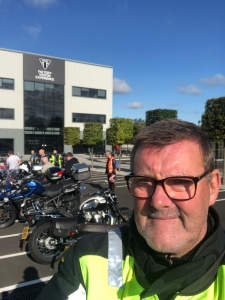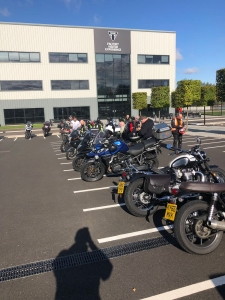 The Triumph factory is so much more than just a motorcycle museum, the Triumph Factory Visitor Experience tells the whole story of why people ride by bringing together a spectacular collection of historic and modern achievements in motorcycle design, engineering, racing and popular culture. As well as showcasing legendary iconic motorcycles from Triumph's long and impressive history, this free Triumph exhibition also highlights the amazing engineering technology that makes Triumph the world-class motorcycle manufacturer that it is today. Triumph holds a unique place in popular culture as the brand and bikes that inspired a generation and defined an era. Encapsulating the very spirit of individualism, Triumph has been chosen by countless movie stars, TV producers, and musicians as the bike of choice. Here we celebrate some of the most famous moments and riders and showcase the most impactful and iconic Triumphs used on the silver screen. See for yourself! The factory Tour takes you beyond the security doors, where you'll see Triumph motorcycles being built while your guide reveals fascinating insights and facts behind how every Triumph is created.
Not surprisingly, this tour sold out very quickly.
If you would like to participate in any forthcoming Motorcycle tours check out our extensive list of package on our website.