Information
Included in this package
• 5 night's three and four-star hotel accommodation
• Full cooked & buffet breakfast served daily.
• 3-course welcome dinners on your first evening.
• A Medieval Banquet in Bunratty Castle
• A Barbeque in Seans Bar, the oldest bar in the world.
• 6 Days luxury touring coach hire
• 6 Days services of a professional Tour Director
• All local taxes and service charges
• Admissions: Rock of Cashel, Cliffs of Moher, Bunratty Castle, Blarney Castle, Titanic Walking Trail, Blasket Island Visitor Centre
NOT included in this package
• Airfare
• Single Room Supplement @ €260.00
• Meals other than as listed
• Porterage
• Travel insurance
• Additional baggage or over-sized items
Itinerary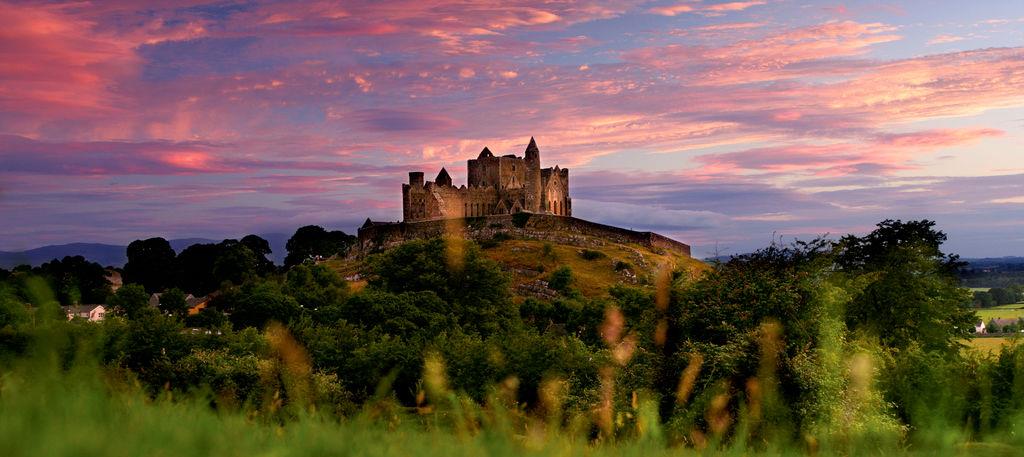 Day One: Thursday, March 10th
Arrive at Dublin International Airport
This morning our group will assemble and meet at Dublin Airport. Here you'll meet your driver and guide for your tour as well as Celtic Horizon Tours Staff.
Note: Please ensure you are in Dublin Airport for a 11.00am departure by coach to Cork.  There will also be a pick-up at the Maldron Hotel, Dublin Airport at 10.45hrs.  
Travel to Cork City via:
Visit Rock of Cashel
The Rock of Cashel is one of Ireland's most spectacular historic sites: a prominent green hill, banded with limestone outcrops, rising from a grassy plain and bristling with ancient fortifications. Sturdy walls circle an enclosure containing a complete round tower, a 13th-century Gothic cathedral and the finest 12th-century Romanesque chapel in Ireland, home to some of the land's oldest frescoes
Travel on to Cork City
Steeped in history, Cork City is fast gaining a reputation as one of Europe's hippest cities. Like Venice, the city is built upon water, and the city centre is built on an island in the River Lee, just upstream of Cork Harbour. The two channels of the River Lee which embrace the city centre are spanned by many bridges, and this gives the city a distinctive continental air.
Hotel check-in for 2 nights
Tonight we'll stay in Actons Hotel, Kinsale in beautiful West Cork. Nature sets the pace in this beautiful southwest corner of Ireland – stretching from Kinsale to three rugged westerly peninsulas reaching into the wild Atlantic.
Dinner this evening in Jim Edwards Pub & Restaurant
Since 1971 the Edwards family have provided excellent food in a warm, friendly atmosphere to its many Irish and international visitors . Jim Edwards is the perfect place to enjoy modern Irish cooking and the guesthouse with its central location is the ideal place to stay while in Kinsale Cork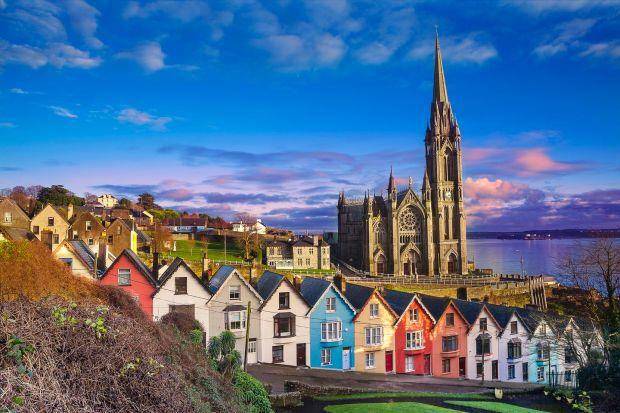 Day Two: Friday, March 11th
Breakfast at your hotel
Morning: Visit Cobh
Cobh (pronounced 'cove') is a charming waterfront town on a glittering estuary, dotted with brightly coloured houses and overlooked by a splendid cathedral. It's a far cry from the harrowing Famine years when more than 70,000 people left Ireland through the port in order to escape the ravages of starvation (from 1848 to 1950, no fewer than 2.5 million emigrants passed through). Cobh was also the final port of call for the Titanic. Our group will take a walking tour of Cobh and follow in the footsteps of the passenger who boarded that fatal voyage. Lunch at own Cost.
Visit Blarney Castle
Blarney Castle was built nearly six hundred years ago by one of Ireland's greatest chieftains, Cormac MacCarthy, and has been attracting attention beyond Munster ever since. Over the last few hundred years, millions have flocked to Blarney, making it a world landmark and one of Ireland's greatest treasures. Now that might have something to do with the Blarney Stone, the legendary Stone of Eloquence, found at the top of our Tower. Kiss it and you'll never again be lost for words.
Free for dinner in Kinsale this evening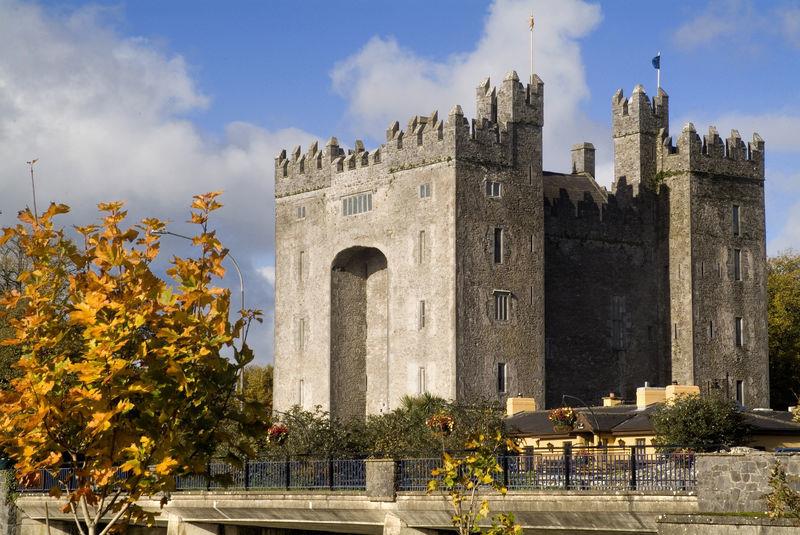 Day Three: Saturday, March 12th
Travel to Limerick City
Limerick straddles the tidal reaches of Ireland's longest river, the Shannon, where it swings west to join the Shannon Estuary. Following the city's tough past, as narrated in Frank McCourt's Angela's Ashes, its medieval and Georgian architecture received a glitzy makeover during the Celtic Tiger era. Limerick was chosen as the country's first-ever Irish City of Culture in 2014, and the subsequent investment saw a rejuvenated waterfront complete with stylish boardwalk. There's the recently renovated St. John's Castle, a lively art gallery and a fast-developing foodie scene to complement its many traditional pubs.
Visit St. Mary's Cathedral
The Cathedral is one of the oldest buildings in Limerick and stands at the heart of the medieval city. Originally the Royal Palace for the Kings of Thomond it was gifted to the Church in 1168. St Mary's is an extraordinarily complex building representing developments from the mid-twelfth century to the later twentieth century – a treasure of Irish religious art.
Visit Bunratty Castle
Bunratty Castle, the most complete and authentic medieval castle in Ireland. Built in 1425, it was restored in 1954 to its former medieval splendour and now contains mainly 15th and 16th-century furnishings, tapestries, and works of art which capture the mood of those times.
Check in for 2 nights at the Limerick Strand Hotel
Bunratty Castle Medieval Banquet
Tonight we'll join the "Earl of Thomond" for a glorious banquet at this majestic 15th century Bunratty Castle.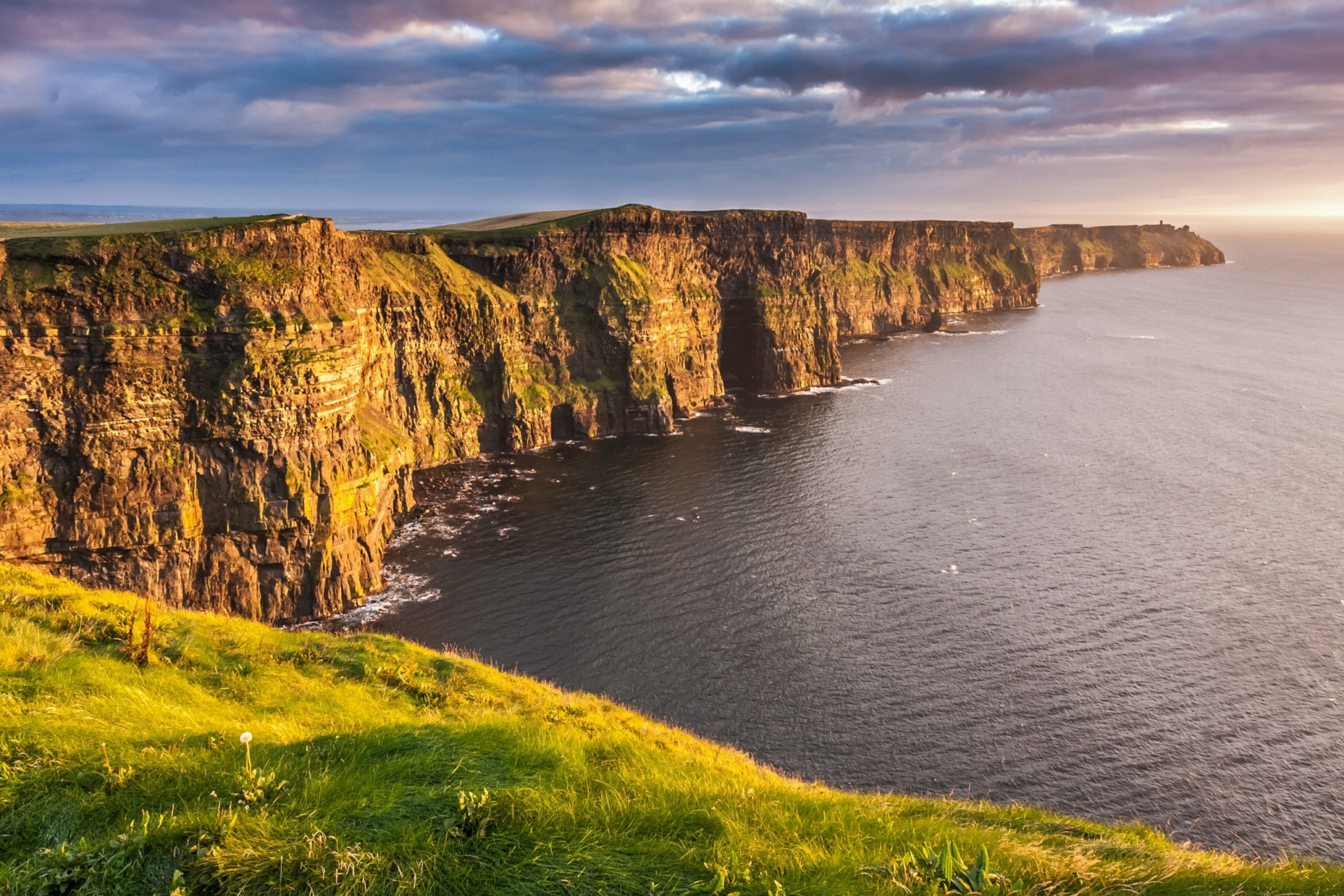 Day Four: Sunday, March 13th
Depart Limerick on a full day tour of Slea Head and Dingle
Visit Dingle Town
Located on the wild Atlantic Way, Dingle is a quaint fishing town framed by its colourful port.  Situated in the Gaeltacht (Irish Speaking) area it is a pretty town with cobbled stone streets it boasts an array of craft-makers, pubs and seafood restaurants.
Visit the Blasket Island Visitor Centre
With stunning views of the wild Atlantic coast and islands at the halfway point of the Slea Head Drive, the Blasket Centre is a fascinating heritage and cultural centre/ museum, honouring the unique community who lived on the remote Blasket Islands until their evacuation in 1953.
The Blasket Centre tells the story of island life, subsistence fishing and farming, traditional life including modes of work and transport, home life, housing and entertainment. The Centre details the community's struggle for existence, their language and culture, and the extraordinary literary legacy they left behind- classics such as The Islandman, Twenty Years A-Growing, and Peig.
Return to Limerick
Dinner under own arrangement this evening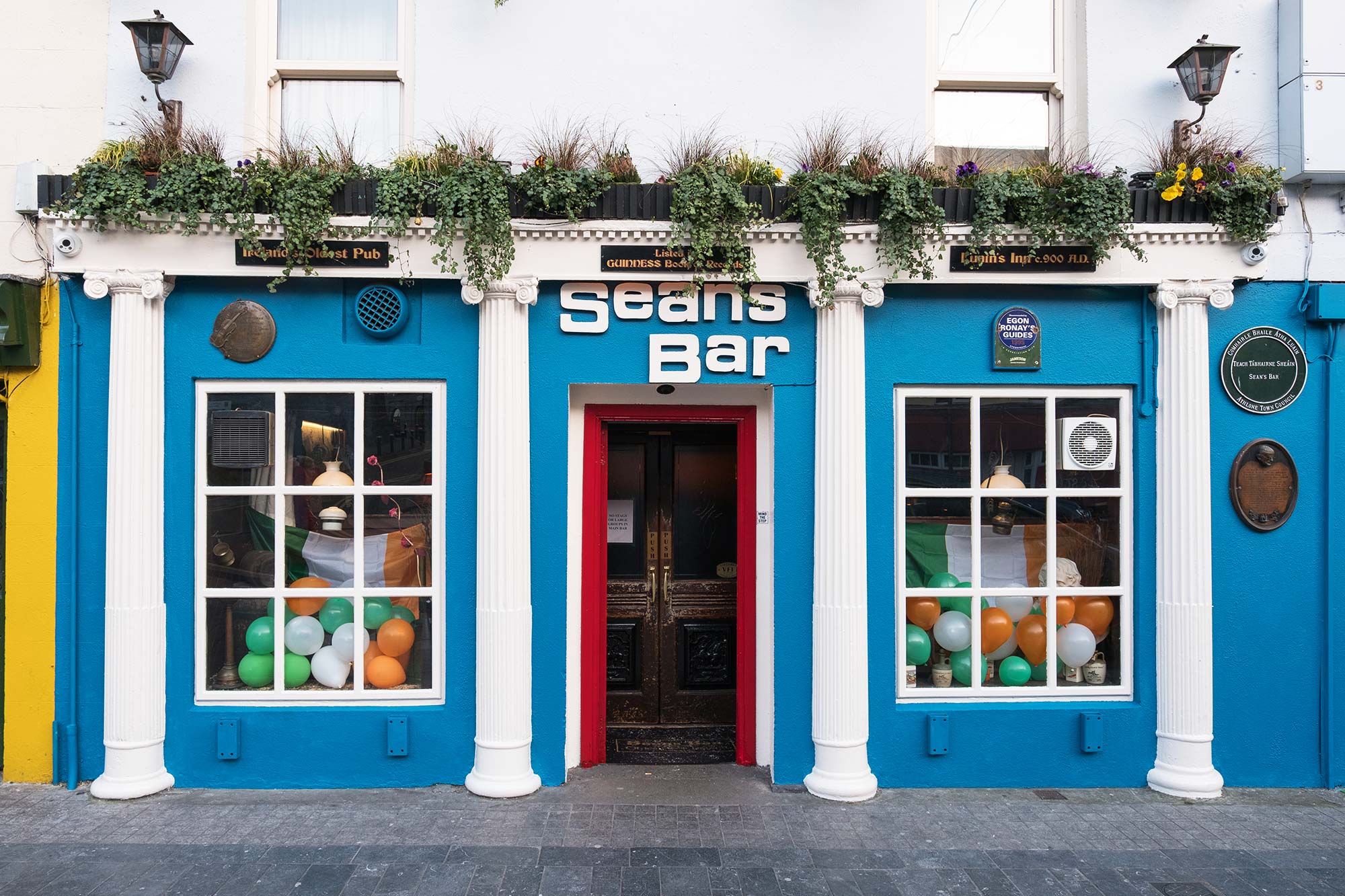 Day Five: Monday, March 14th
Visit the Cliffs of Moher
Step on to the edge of the world and into an awe-inspiring view that dreams are made of – at the Cliffs of Moher you will encounter nature in its wildest, purest form – see the rugged cliffs facing the mighty ocean, taste the salt air, hear the birds cry, feel the ancient rocks beneath your feet, smell the wind.
Burren Tour
The Burren is an area close to 125 square miles of limestone rock covering imposing majestic mountains and tranquil valleys with gently meandering streams. This is a distinctive landscape on the Western seaboard of Ireland and has been inhabited for over six thousand years. With its innate sense of spiritual peace, extraordinary array of flora and wildlife, and megalithic tombs and monuments older than Egypt's pyramids, the Burren creates a tapestry of colour which few people leave without wanting to experience again.
Travel to Athlone – the heart of the Irish midlands. The River Shannon splits this former garrison town in two, with most businesses and services sitting on its eastern bank. In the shadow of Athlone Castle, the western bank is an enchanting jumble of twisting streets, colourfully painted houses, historic pubs, antique shops and more.

Check-in at the Sheraton Hotel, Athlone
BBQ: Sean's Bar
Sean's Bar dates from 900 ad and is not only the oldest bar in Ireland, but also in Europe and possibly the World. This was officially certified by The Guinness Book of World Records using archaeological evidence taken from the wattle and daub walls.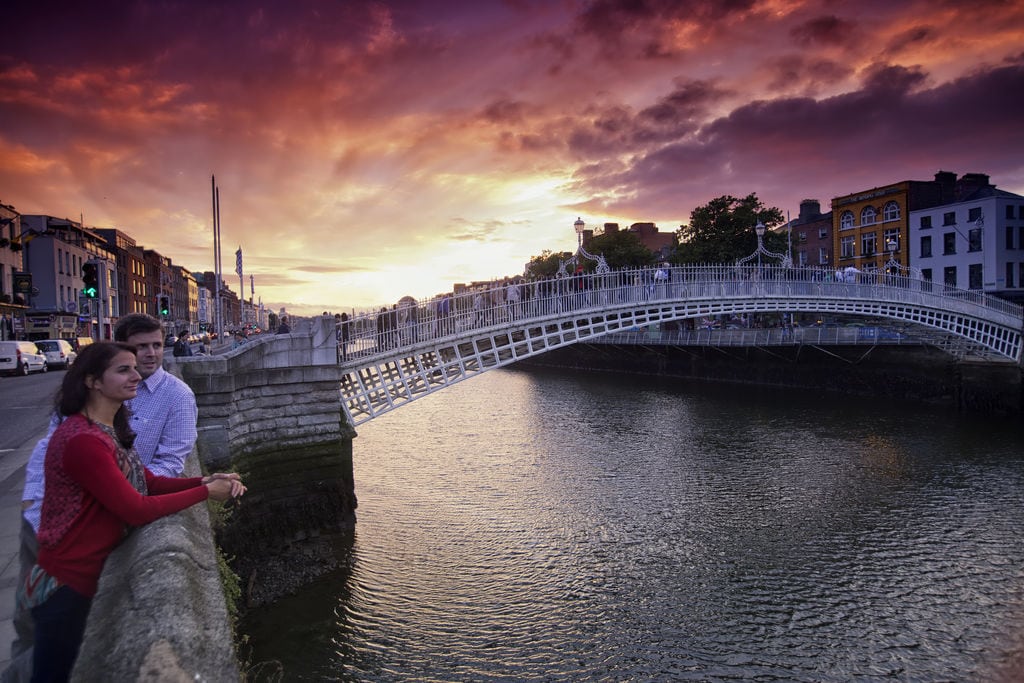 Day Six: Tuesday, March 15th
Travel to Dublin City
Dublin, capital of the Republic of Ireland, is on Ireland's east coast at the mouth of the River Liffey. Its historic buildings include Dublin Castle, dating to the 13th century, and imposing St Patrick's Cathedral, founded in 1191. City parks include landscaped St Stephen's Green and huge Phoenix Park, containing Dublin Zoo. The National Museum of Ireland explores Irish heritage and culture.
Afternoon check to the Clayton Hotel, Burlington Road where we join the rest of the band and the main tour.
Pre Tour Extension - Cork, Limerick, and Athlone
Cork & Limerick
Thursday, 10th March 2022
5 Night Package
Package Prices
Adults€975.00 per person

Customer Protection Bond 3% is not included and will be calculated at checkout. This Client Protection Policy protects our clients in the event of supplier business failure. All bookings and transactions are subject to this charge. This charge is applicable to EU residents only.
sold out