Information
Package overview
Imagine it, riding across America's great deserts, mountains and forests as you make the pilgrimage to the motorcycle mecca of Milwaukee, ancestral home to Harley-Davidson and site of the 115th Anniversary celebration. To anyone who takes pride in the brand, this is holy ground. The ride, the party, making new friends along miles of spectacular scenery, and then rendezvousing with kindred spirits from around the world. For any enthusiast, it doesn't get better—this is what motorcycling is all about; this is EagleRider's exclusive Harley-Davidson 115th Anniversary Tour, departing from the four corners of the US. This is your corner, time to saddle up. Mileage is approximate and may vary day to day depending on exact route taken. EagleRider is the exclusive US provider of rentals and tours for Harley-Davidson.
Included in this package
Return flights from Ireland
All hotel accommodation
Late model motorcycle rental
Unlimited mileage
Free fuel and oil
"Welcome" and "Farewell" dinners
Helmets for driver and passenger
Daily breakfast
Professional tour leaders
Support vehicle equipped with spare bike and room for additional luggage
All taxes, fees and environmental surcharges
National park entrance fees
Hotel parking fees
Discounted activities
One Way Transfer fees (when applicable)
Transportation between the hotel and the EagleRider location
Custom riding jacket
Supplemental Liability Insurance (see below)
NOT included in this package
Airport taxes and fuel surcharges
Personal souvenirs
Beverages
Food and snacks (except welcome and farewell meals, as described)
Tips
Personal travel insurance (see below)
EVIP insurance (see below)
Additional info
2 persons / 1 bike / 1 room from €4,599.00 pps+ taxes
2 persons / 2 bikes / 1 room from €6,599.00 pps + taxes
1 person / 1 bike / 1 room from €8,949.00 + taxes
Airport taxes currently €261.00 (subject to change)
Insurance is a very important matter for everybody travelling by motorcycle. We feel therefore, that it is important that you clearly understand matters and set out the relevant information below.
1. Supplemental Liability Insurance (SLI)
All EagleRider packages include a basic insurance for which the amount of cover varies from State to State. We strongly recommend that you give very serious consideration to taking the optional SLI as this increases your Liability Insurance Benefit up to US$1million. This insurance protects the renter against claims made by a Third Party for bodily injury and/or property damage sustained as a result of an accident. The cost of this optional cover is US$25 per day but we have included it automatically in each quotation.
Note: if you do not wish to avail of SLI, please advise us in writing and we will remove it from your costing.
2. EVIP Insurance
This policy is applicable to the motorcycle ONLY. It limits the liability of the renter:
in the event of any and all accidental damage to the motorcycle and its accessories.
the loss/theft of the vehicle provided the motorcycle was locked with all locks provided by the rental company.
in the event of mechanical breakdown requiring repair for more than 12 hours, the renter is provide with up to $75/day for a replacement rental + refund of daily rate.
covers the cost of tire repair/labour, but towing is NOT covered.
A Security Deposit of $300 will be taken upon collection of the motorcycle
IMPORTANT: A police report is required for all damages or accidents. All damages to rented motorcycle without a police report is considered the Renter's fault.
3. Personal Travel Insurance
Your travel insurance policy must include repatriation to Ireland of patients by Air Ambulance or other medically approved means of transportation where it is deemed as preferable by the Medical Adviser of the Insurance Underwriters.
Please check closely the terms of cover provided by any travel insurance policy that you are offered or already hold. In our experience, most policies only provide cover for motorcycles up to 125cc which is not sufficient as most motorcycle models in use on the EagleRider tours range between 1200cc and 1800cc.
Celtic Horizon Tours will be happy to assist in obtaining quotations for suitable travel insurance cover should you require our assistance in this matter.
What to Bring
Warm Weather Riding Gear
* Mesh Riding Jacket
* Neck Cooler/ Bandana
* Hydration Pack
Cold Weather Riding Gear
* Leather Jacket
* Wind Proof Jacket
* Wind Proof Pants
Wet Weather Riding Gear
* Waterproof Jacket
* Waterproof Pants
Protective Riding Gear
* Goggles
* Sun Glasses
* Riding Boots
* Riding Gloves
FAQ
How many people are in a group?
We allow a maximum of 15 bikes per group. At rare occasions there can be a few more bikes but if the number exceeds 15 we may add a second tour guide on a motorcycle to the group.
Will I receive some kind of information about my tour before I arrive?
A road book for each specific tour will be sent to you via email as a pdf file; the book contains all important and necessary information about your tour, route, general information, etc.
Will there be enough photo stops on a guided tour?
While one just likes to ride and is hardly to be kept off his bike another may want to stop every five minutes to get this very special photo shot. We try to find a good average of stops to accommodate everyone's needs.
Can I book additional nights before or after the tour through Celtic Horizon Tours?
Yes, we are happy to book additional accommodation before or after the tour for you. Please be aware that once an additional reservation has been made any changes or cancellation will result in a €50 handling fee per occurrence. Reservations for additional nights must be made at time of booking.
What is the weather going to be like?
If you've all been good the weather will be too…honestly, we can never be certain; this is one factor on our tours that we still haven't been able to influence. In general you can say that during mid summer months you have a 90% chance of staying dry and hot weather on any of our tours. It'll always be a little cool along the west coast and you can always expect some rain along Route 66. Please come prepared, bring your raingear and a variety of clothing to be armed for all weather conditions.
Do I have to wear a helmet?
For your own safety we require you to wear a helmet at all times when you ride a motorcycle.
Do all bikes have a windshield?
The only models that are equipped with a windshield are Electra Glide, Road Glide, Road King and Heritage Softail, Goldwing, and BMW. Especially during mid summer you will face very hot temperatures on your rides. A windshield will not only hold off dust and stones but also keep away direct hot air to your body.
IMPORTANT
If a person decides to travel without any travel insurance cover, they do so explicitly at their own risk, against our advice, and are deemed to absolve Celtic Horizon Tours Ltd, its employees, agents, suppliers and various affiliates of all and any responsibility and/or liability.
The prices shown are subject to flight availability and are in respect of 2 pax + 1 bike sharing a twin / double room. Prices are also available on request for 2 pax + 2 bikes sharing a twin / double room, or 1 pax + 1 bike staying in a single room.
Itinerary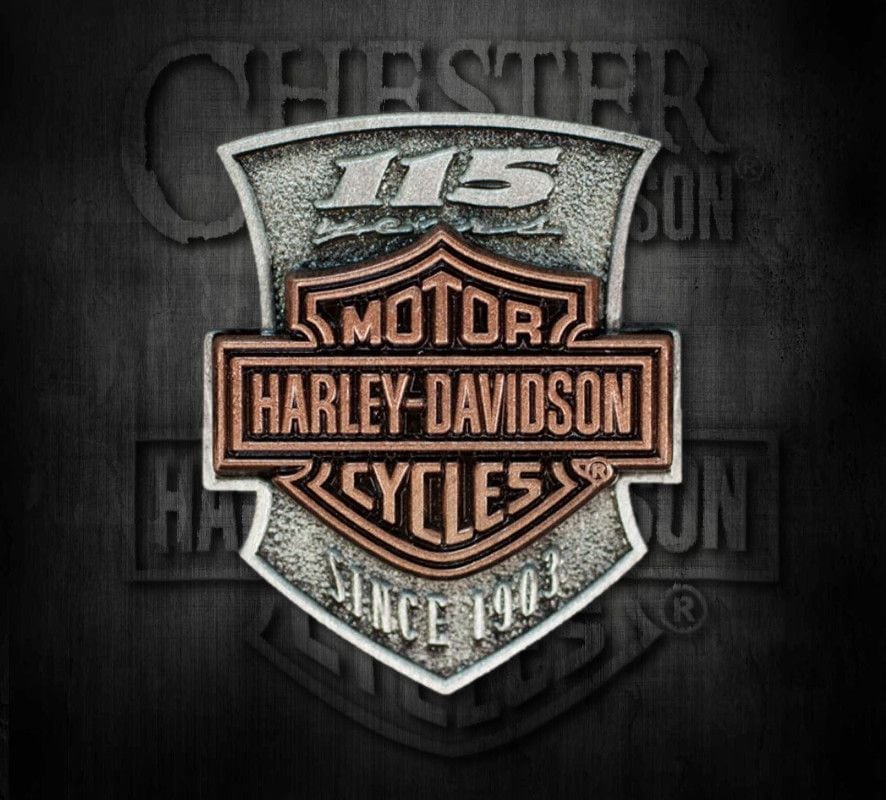 General Information
Departure Dates:
No of touring days: 14 days
No of nights in package: 16 nights
Arriving airport: Seattle, WA
Departing airport: Chicago, IL
Please note you arrive back in Ireland the day after the last day of the tour.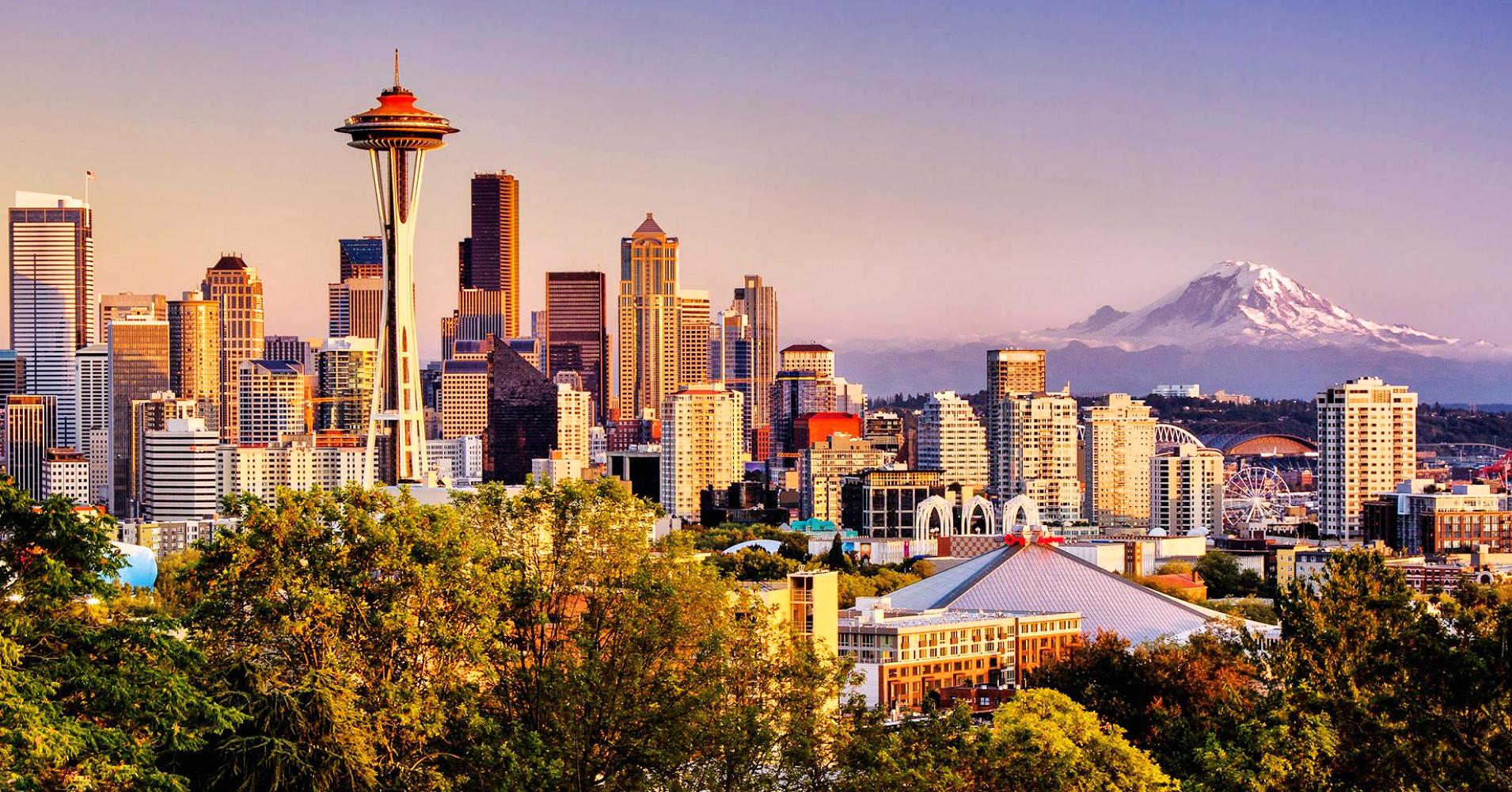 DAY 1 Seattle, WA - Arrival 0.0 mi / 0.0 km
Welcome to Seattle, home to some of the most underrated motorcycle riding in the country, and the starting point for our Harley-Davidson "Ride Home." Our guided tour group will leave Seattle with a handful of local riders, and then we'll watch our pack grow as we pick new riders from all across the United States at each new stop. Today, we'll meet at the host hotel at 4pm for an orientation and kickoff party at a local H-D Dealer.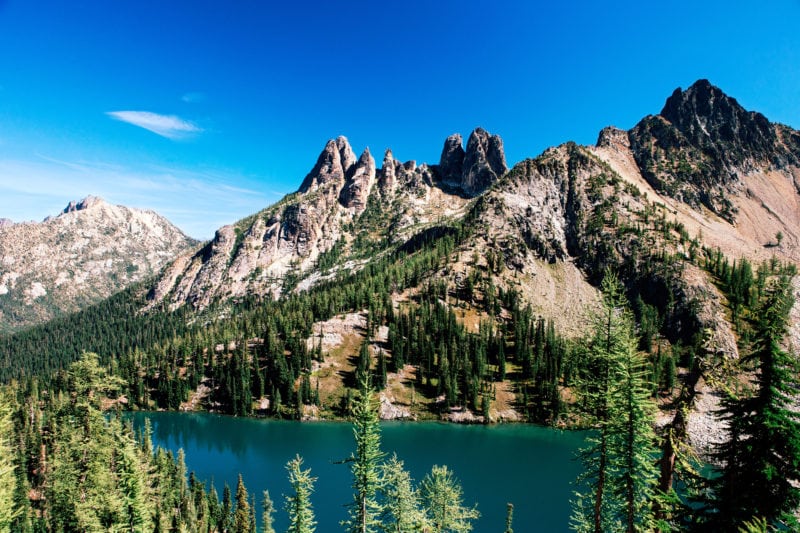 DAY 2 Seattle - Spokane, WA 280.0 mi / 448.0 km
Let's roll. We'll get an early start and head straight for the incredible riding and scenery of the Cascade Mountains, as we rumble alongside meandering rivers. Once we cross the Cascades, the scenery changes to long, open stretches of farmland and rolling wheat fields. Our stop tonight is Spokane, Washington, and a huge welcome celebration at Long Wolf H-D with some local riders.
DAY 3 Spokane - Butte, MT 315.0 mi / 504.0 km
Let's hit the road; Milwaukee is calling! We love today's ride, as we cross the entire state of Idaho, and about half of Montana, in one pass. It's a long day, but the scenery is incredible and the people are even better. Lunch is at Grisly H-D in Missoula, before making the final scenic push to Butte. Our dinner and party tonight are at Copper Canyon H-D in Butte, Montana, where, as always, we will meet up with local riders who will be joining us for the rest of the journey east.
DAY 4 Butte – Billings, MT 340.0 mi / 544.0 km
It's a rider's dream today, as we enjoy a rumble through the north side of Yellowstone National Park, before turning towards the world-famous Beartooth Pass, which takes us riding over 11,000 ft elevation before landing at Red Lodge H-D for a break. Our next stop is a ride down the mountain to our hosted party at Billings H-D. Now, this is what it's all about!
DAY 5 Billings - Rapid City, SD 335.0 mi / 536.0 km
We're going to burn some miles today, but it's more of the same jaw-dropping scenery that we have been enjoying since we left Seattle. The early highlight today is a ride through the heart of the land that is home to one of our oldest and proudest Native American Tribes, The Cheyenne. Soon we head south to Spearfish, SD, then take the scenic route through Spearfish Canyon and The Black Hills on our way to Rapid City H-D for our dinner and tonight's party.
DAY 6 Sturgis and Mt. Rushmore Free Day 0.0 mi / 0.0 km
Today you can relax by the pool, head out to explore on your own, or join the group for a ride to Sturgis, Mt. Rushmore and Crazy Horse.
DAY 7 Rapid City - Sioux Falls, SD 370.0 mi / 592.0 km
Today kicks off with an awesome ride through Badlands National Park, then takes long, wide-open shot across the heart of America's farm country before crossing the famous Missouri River. There's endless farmland and tractors as far as the eye can see, and the people around these parts are some of the hardest working and friendly you will ever meet. Tonight, we'll have the chance to kick back with our fellow local riders at a dinner at J&L H-D in Sioux Falls.
DAY 8 Sioux Falls - La Crosse, WI 300.0 mi / 480.0 km
Farmland and lakes are the order for the day, as we leave South Dakota and cross to the "land of 10,000 lakes," Minnesota. This state is literally covered in lakes, and you can't throw a rock without hitting a body of water. The final stretch of today's ride is along the shores of the mighty Mississippi River as we head to La Crosse, Wisconsin and yet another big party and dinner at the local H-D Dealership.
DAY 9 La Crosse - Kenosha 181.0 mi / 289.6 km
We'll get an early start so we can run south along the shores of the Mississippi all the way down to Wyalusing State Park, before riding through the Great Plains to Kenosha, which is on the southwestern shore of Lake Michigan. Today we meet up with the other three groups, each of which will be hundreds of riders by now. There's a huge celebration tonight at Uke's H-D in Kenosha, before we all ride as one incredible group on the short trip to the 115th Welcome Party for us in Downtown Milwaukee tomorrow!
DAY 10 Kenosha – Milwaukee, WI 40.0 mi / 64.0 km
What's cooler than riding in to Milwaukee and the H-D Museum with hundreds of other bikers? We make the short ride and are greeted by Harley-Davidson Executives and employees, as well as leaders from the city of Milwaukee. After a lot of hard miles, you've earned this. Now get ready to have the time of your life
DAY 11 Harley Davidson 115th Anniversary Celebration! 0.0 mi / 0.0 km
We will have daily rides and events to visit, as well as a VIP Tour of the Harley-Davidson Museum. We will have more information on the daily events and activities as Harley-Davidson releases them to us.
DAY 12 Harley Davidson 115th Anniversary Celebration! 0.0 mi / 0.0 km
Tens of thousands of motorcyclists of every ilk and nation are expected for activities that will be jammed with headliner music, racing, foods of international flavor, museum tours, custom bike shows, marriage ceremony packages, bike parade (which drew 6,000 motorcyclists for the 110th), probably dancing and extreme camaraderie.
DAY 13 Harley Davidson 115th Anniversary Celebration! 0.0 mi / 0.0 km
More information will be released by the Motor Company as time rolls closer to the big event, but it's safe to say the rev limiter will be turned off for a full card of entertainment. At the 110th Anniversary, Milwaukee was rocked by the likes of ZZ Top, Aerosmith, Kid Rock (with a cameo by John Fogerty), Grand Funk Railroad, Dierks Bentley, Buckcherry, Joan Jett, Lynyrd Skynyrd (H.O.G. members only), Lupe Fiasco, the Doobie Brothers, Dropkick Murphys, Blue Oyster Cult, Elvin Bishop and others. Some 28 headliner acts and 60 bands overall put on an unforgettable show. Ticket prices are yet to be determined. It is not too early to pencil in 115 years of American motorcycling. Mark your calendars, take time off and get ready for a seriously good time.
DAY 14 Milwaukee - Chicago - Bike Drop Off – Overnight Chicago 96.0 mi / 153.6 km
Take a leisurely ride to the Windy City, have some deep-dish pizza, marvel at the skyscrapers, maybe take in a Cubs or White Sox game, time permitting. Tonight, our small group will enjoy one last meal together to reflect on the incredible journey we shared together over the past several days. Time to start planning our next adventure!
DAY 15 Chicago, IL - Departure 0.0 mi / 0.0 km
Bon voyage. We hope you had an absolute blast and are bringing a lifetime of great memories home with you. See you again soon.
Harley Davidson 115th Anniversary Tour
America
Monday, 20th August 2018
2994
Departure Dates Listed
Package Prices
Adults€4,599.00 per person
Children €4,599.00 per person
Customer Protection Bond 3% is not included and will be calculated at checkout. This Client Protection Policy protects our clients in the event of supplier business failure. All bookings and transactions are subject to this charge. This charge is applicable to EU residents only.
sold out