Information
Included in this package
A unique escorted Motorcycle Tour from Ireland to the famous battlegrounds of World War I and World War II (75th Anniversary of D-Day).
1 nights DBB at the Ramada Hotel Dover 4*
2 nights 4* Hotel Ariane, Ypres / Ieper, Belgium on B&B basis
2 nights 4* Novotel Hotel Bayeaux on B&B basis
NOT included in this package
Personal Travel Insurance
Meals other than stated
Museum admittance's
Additional info
Your ferries:-
Irish Ferries:-
Out 08.30hrs ex North Wall Thursday 16th May (arrives Holyhead 10.30hrs)
Ret 18.00hrs Ex Cherbourg Tuesday 21st May (arrives Rosslare 11.30hrs on 22nd May)
P&O Ferries:-
Out ex Dover 09.25hrs Friday 17th May
Cost:-
2 pax – 1 bike – 1 room                 €799.00pps
2 pax – 2 bikes – 1 room               €899.00pps
1 pax -1 bike – 1 room                    €1198.00pp
IMPORTANT
NB: All ferry sailing schedules for 2019 have to be confirmed and could cause the itinerary to be revised
For this particular tour, both Deposit and Second Stage payments are NON-REFUNDABLE.
Cancellation Terms for this particular Tour are:
a)     cancellation between date of booking and 16th Nov 2018 – loss of initial deposit €250 per person
b)     cancellation between 16th Nov 2018 and 15th March 2019 – loss of initial deposit and second stage payment totalling €425 per person
c)    cancellation on or after 16th March 2019 – there is 100% cancellation fee, no refunds.
All notices of cancellation MUST be in writing without exception. 
Itinerary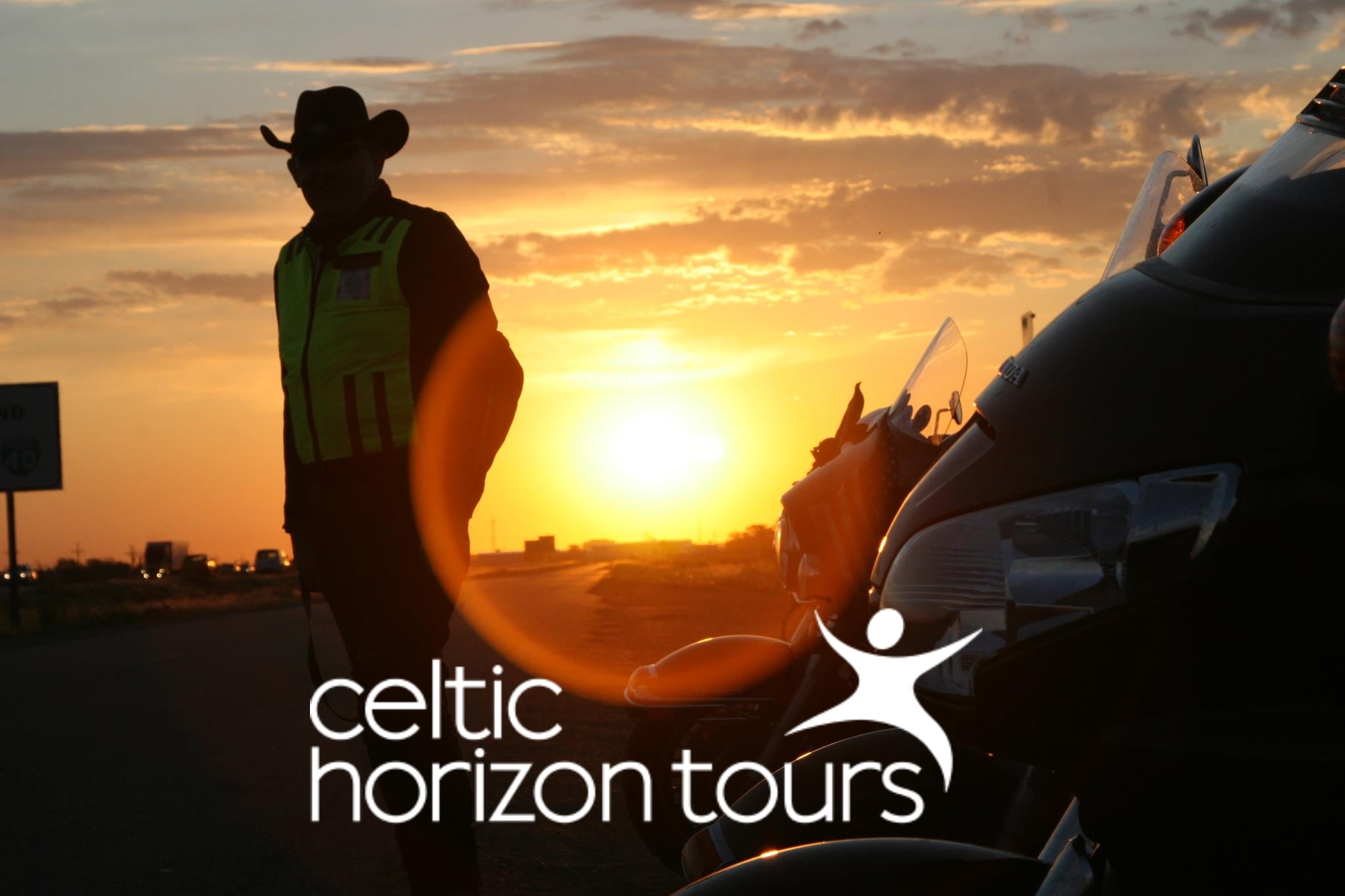 DAY 1
07.45hrs          Check-in at Irish Ferries, Dublin Port
08.30hrs          Irish Ferries Swift departs
10.30hrs          Arrive Holyhead
18.30hrs          Arrive Ramada Hotel, Dover
Dinner at the hotel
DAY 2
08.00hrs          Check-in at P&O terminal
09.25hrs          Depart Dover (90-minute crossing)
11.00hrs          Arrive Calais
11.45hrs          Arrive Dunkirk
Opportunity to visit Operation Dynamo Sites of World War II in Dunkirk
The Operation Dynamo Museum (Mémorial du Souvenir) is a small museum devoted to the Battle of Dunkirk and Operation Dynamo.
Dunkirk war memorial
15.30hrs          Depart Dunkirk
16.30hrs          Arrive Ieper/Ypres & check-in at 4* Ariane Hotel
20.00hrs          The Last Post at the Menin Gate commences
DAY 3
Visit various sites today including Tyne Cot, the Memorial Museum Passchendaele, , "Comingworldremerberme" at De Palingbeek, the Island of Ireland Peace Park & the Irish Round Tower
DAY 4
09.30hrs          Depart Hotel
14.00hrs          Arrive Pegasus Bridge, Benouville
This is the location of the very first D-Day action with the capture of Pegasus Bridge by paratroops. The original bridge is still there and part of the local museum. Spend some time at leisure here
Continue on towards Ouistreham and Sword Beach and then onwards along the coast road past Juno and Gold beaches.
Time to head to Bayeux for tonight's hotel.
Accommodation is in Novotel Bayeux on B&B basis.
DAY 5
Drive to Arromanches. There are two attractions in Arromanches dedicated to the town's role in the Normandy landings:
 a museum with information about Operation Overlord and the Mulberry Harbour and a lot of WWII weaponry – you will see other related objects such as a tank elsewhere in the town.
 a 360° cinema with nine screens together showing the film «Le Prix de la Liberté». The film contains archive footage of the D-Day landings and immerses the visitor in a recreation of the experience.
On the beach in front of you are remnants of the Mulberry Harbour.
Travel along towards Omaha beach but stop at Longues sur Mer to see the German Gun Battery. This is a must. 15 minutes drive.
This was a key element of the Atlantic Wall. The battery at Longues sur Mer included a range-finding post and four casemates, each housing a 150-mm gun.
It was built on a clifftop overlooking the English Channel. In the heart of the Allied assault sector, it played a strategic role during the Normandy Landings on June 6th 1944. Despite numerous allied air raids in the night of 5th June 1944, the battery was still operational on the morning of 6th June. It was disabled later that day by bombardments from allied battle ships at sea. On 7th June, the battery surrendered to British soldiers from the Devonshire Regiment.
Continue on to the American war cemetery in Colleville-sur-Mer ( 25 minutes drive)  if they wish en route to Omaha Beach. 10 minutes drive.
Omaha Beach… The largest of the D-Day assault areas, Omaha Beach stretched over 10  km (6 miles) between the fishing port of Port-en-Bessin on the east and the mouth of the Vire River on the west. Today, the beach is dotted with the remains of German bunkers. On the shore, the stainless-steel sculpture Les Braves commemorates American soldiers. Behind the beach is the Musée Mémorial d'Omaha Beach, also documenting the invasion. Nearby, the Overlord Museum displays WWII tanks, artillery and dioramas.
From Omaha Beach to Point du Hoc – this is where the US had to climb 100ft cliffs but the guns were already removed by the Germans with just telegraph poles in their place. 15 minutes drive.
DAY 6
Early start, lots to see!
First stop will be Angoville-au-Plain to see the church where the amazing heroic story of two US medics (Robert Wright & Kenneth Moore) can be learned in full. Essentially, they set up a first-aid post here during a 3-day battle, they treated Allied and German soldiers as well as locals saving 80  lives. Their only requirement was that weapons were left outside the church. In the small cemetery, look for a simple tombstone "R.E.W."
Continue on to Utah Beach (40 minutes drive) and then into St Mere Eglise – 15-20 minutes drive – this is where the guy hung in his parachute from the church steeple. His name was John Steele.
John Steele was hit in the foot by a burst of flak. He could not control his parachute and landed finally on the steeple of the church around 1:00 a.m. John swung and tried to free himself from his parachute while on the square around the church, the battle raged.
He tried in vain to loosen his parachute. After more than two hours, two German soldiers freed him from this situation. John was taken prisoner and his leg taken care of. He escaped and three days later joined the Allied lines and was transferred to a hospital in England. The incident was documented in the film "The Longest Day".
Plenty of time to visit the various museums in the area.
From there is it about 35 minutes to the ferry in Cherbourg.
17.00hrs          Check-in at Cherbourg Port
18.00hrs          Irish Ferries departs Cherbourg
DAY 7
11.30hrs        Arrive Rosslare
Flanders Fields and Normandy D Day
Belgium
Friday, 17th May 2019
3225
6 Night Package
Package Prices
Adults€799.00 per person
Children €799.00 per person
Customer Protection Bond 3% is not included and will be calculated at checkout. This Client Protection Policy protects our clients in the event of supplier business failure. All bookings and transactions are subject to this charge. This charge is applicable to EU residents only.
sold out