Information
Package overview
Celtic Horizon Tours is proud to present the DCI Experience 2021 in partnership with Drum Corps International. Join us to witness first hand, these amazing musicians, and meet the instructors and stars of the show. Whether you're a fan or band director, alumni or parent, this tour will give you the full DCI World Championship Finals experience and exclusive access to shows, rehearsals, workshops, meet and greets and more!!
Read on to find out more about our week together at DCI Finals or click Itinerary above.
Custom packages available. Please contact us to find out more!
Included in this package
3 Nights at the centrally located Indianapolis Hotel
DCI Prelims Tickets – Premium Level
DCI Semi-finals Tickets – Premium Level
DCI Finals Tickets – Premium Level
Access to a Top 12 corps rehearsal
A photo on the field with the DCI Trophy
DCI Gift Bag
NOT included in this package
Airfare
Airport Transfers
Breakfast or Meals other than listed
Porterage
Extras
Breakfast and Lounge Access
Upgraded Superpremium level tickets
Accomodation
Fairfield Inn & Suites by Marriott
One step into the modern lobby of Fairfield Inn & Suites Indianapolis Downtown brings you close to comfort, convenience and the center of all the Indiana state capital has to offer. This hotel is conveniently connected via a skywalk to the Indiana Convention Center and Lucas Oil Stadium. It's also just across the street from White River State Park and the Indianapolis Zoo.
501 W Washington St, Indianapolis, IN 46204, USA
Omni Severin Hotel
For more than 100 years, Omni Severin Hotel has stood as the longest-running luxury hotel in the heart of downtown Indianapolis. Beautifully restored as a landmark of the city's diverse history, the downtown hotel offers the elegant grandeur of the early 1900s with modern amenities, personalized service and luxury appointments for guests. Enjoy fine wine and food at the restaurant and bars or step out and enjoy the city.
Just steps outside the front door, you can explore over 300 nearby shops, restaurants and entertainment venues. The hotel is connected to Circle Centre Mall and the Indianapolis Convention Center via skywalks and is just a short walk to Lucas Oil Stadium and Bankers Life Fieldhouse.
40 W Jackson Pl, Indianapolis, IN 46225, USA
Itinerary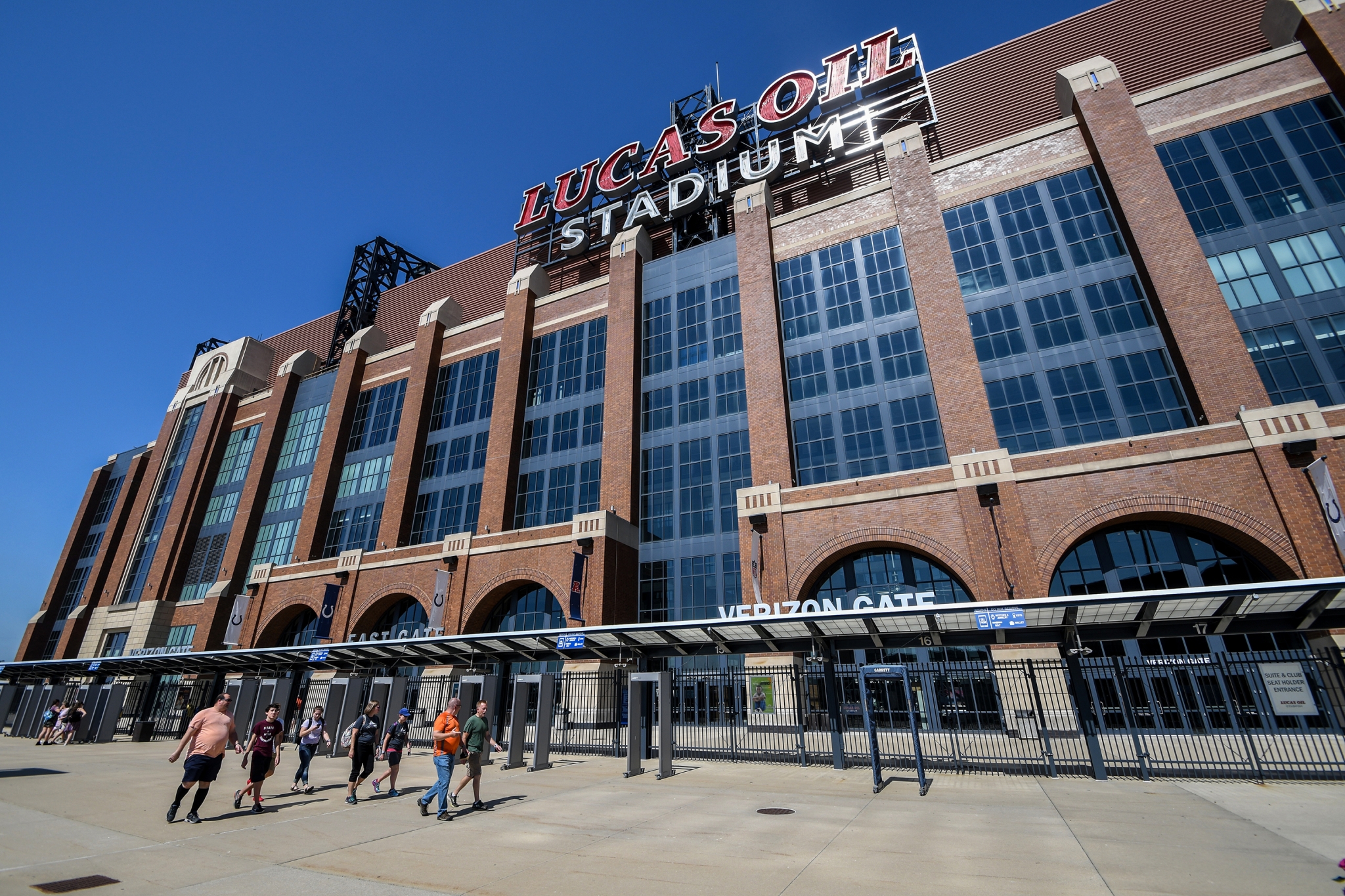 Day 1: Prelims Day
Guests on our 3 Night Package will be able to meet our team throughout the day by arrangement to pick up your tickets and gift bags.
Today, Open and World Class corps will compete head to head in Lucas Oil Stadium with the top 25 scoring corps advancing to the Semifinals on Friday. More than 40 performances to enjoy throughout the entire day!! We'll spend some time this afternoon seeing the work that goes into producing DCI Cinema Events, DVD's and live streaming, and throughout the day, we'll then have the opportunity to witness these events live and in person.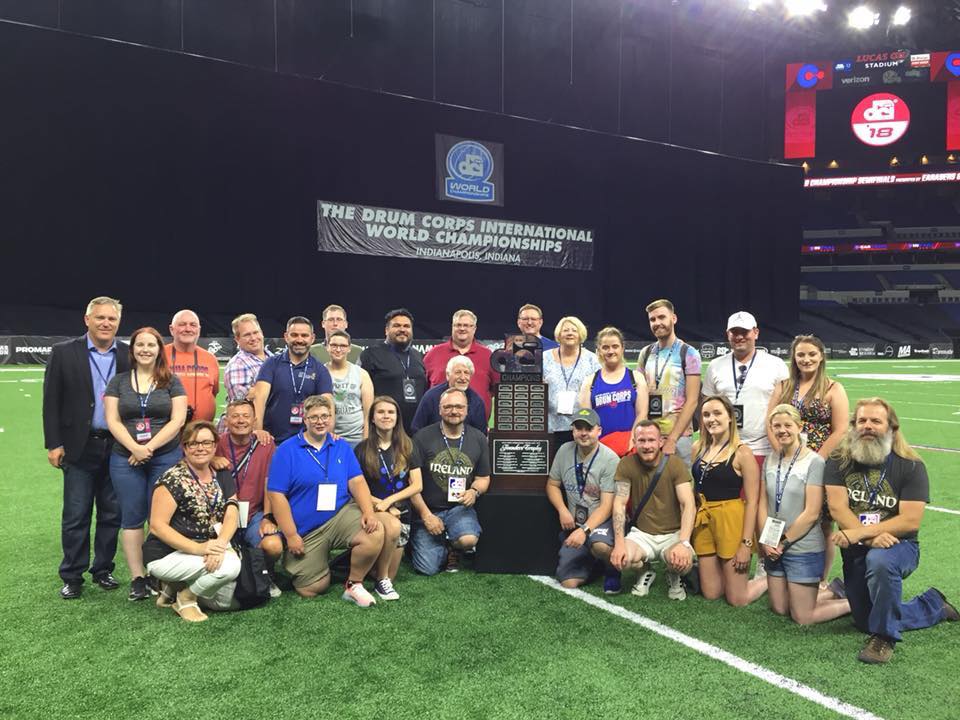 Day 2: Semi-finals Day
Today we'll have the opportunity to visit one of the top 12 corps rehearsals and meet the staff and members. Here's we'll be able to see the final preparations before semi-finals and then cheer them on even harder at tonight's performance. Tonight we'll have the opportunity to take to the field and get a photo with the famous DCI founders trophy. A truly unforgettable day!
After all of this, you'll be able to sit back in your centrally located seats and enjoy semi-finals!!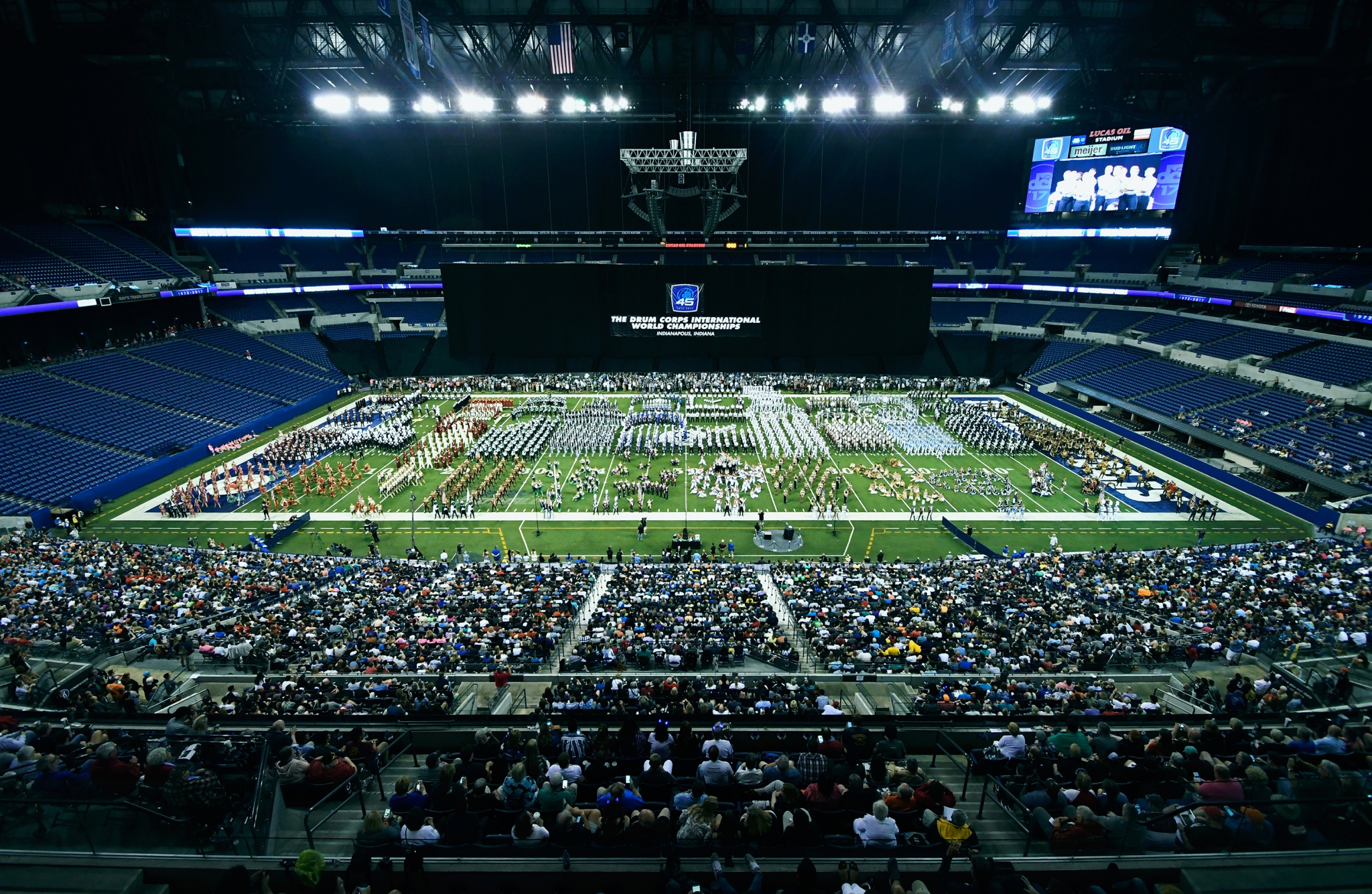 Day 3: Finals Day
Its the final day of the Official Fan Experience. Today you'll have the opportunity to attend the SoundSport and Drumline battle events at Pan-Am Plaza where great music, delicious food and great marching arts entertainment make the perfect way to spend the early part of Finals day. Groups of every shape, size and genre perform exciting and fun shows at this event just across from Lucas Oil Stadium.
Then it's on to the main event and the culmination of everything our tour has experienced to date…DCI World Championships Grand Finals. The top 12 corps from across the United States will take to the field one final time for the chance to be crowned DCI World Class Champions 2020…and we'll be there for every single heart-stopping moment.
DCI Official Fan Experience 2021 - 3 Nights
Indianapolis
Thursday, 12th August 2021
3 Night Package
Package Prices
Adults€895.00 per person
Children €895.00 per person
Customer Protection Bond 3% is not included and will be calculated at checkout. This Client Protection Policy protects our clients in the event of supplier business failure. All bookings and transactions are subject to this charge. This charge is applicable to EU residents only.
sold out