Information
Package overview
Celtic Horizon Tours is proud to present the DCI Official Fan Experience 2018 in partnership with Drum Corps International. Join us to witness first hand, these amazing musicians, and meet the instructors and stars of the show. Whether you're a fan, or a band director, alumni, or parent, this tour will give you the full DCI World Championship Finals experience and exclusive access to shows, rehearsals, workshops, meet and greets and more!!
Read on to find out more about our week together at DCI Finals or click Itinerary above.
Included in this package
5 Nights at one of the centrally located Indianapolis hotels listed (supplementary charges apply).
DCI Prelims Tickets – Premium Level
DCI Semi-finals Tickets – Premium Level
DCI Finals Tickets – Premium Level
Gift Bag
Guided tour of Lucas Oil Stadium
Access to a Top 12 corps rehearsal
A seat at the Hall of Fame Induction Ceremony
Lunch with a DCI VIP
Welcome Dinner with some of the DCI team
NOT included in this package
Flights or transport to Indianapolis
Meals other than listed
Additional info
Tickets are assigned on a first come, first served basis.
Packages are not available without ticket purchase.
Guests are required to arrange their own travel and transport.
Extras
Breakfast and Lounge Access
Upgrade to Superpremium level tickets
Accomodation
Hampton Inn Indianapolis Downtown
15 Minute Walk to Lucas Oil Stadium
For a comfortable stay, a warm welcome and great value, check in to Hampton Inn Indianapolis Downtown Across from Circle Centre, a great hotel choice in downtown Indianapolis. Within walking distance of Lucas Oil Stadium , shopping and dining destinations, and popular attractions, including the Indianapolis Convention Center, and Bankers Life Fieldhouse, the Hampton Inn Indianapolis hotel offers a convenient location.
In the heart of the Wholesale District — the city's culture and entertainment quarter — there's always lots to do. This hotel is also a short drive to many other attractions like the Indianapolis Motor Speedway, home of the Indy 500, Brickyard 400 and Grand Prix of Indianapolis. Inside the hotel, stay connected with free WiFi and a free business center. Unwind with a workout in the fitness center after a busy day.
105 S Meridian St, Indianapolis, IN 46225, USA
Westin Hotel - Indianapolis
7 Minute walk to Lucas Oil Stadium
Featuring an indoor heated pool and in-room massages, this Indianapolis hotel is connected by a covered sky-bridge to the Circle Center Mall and Indiana Convention Center.
Guest rooms at The Westin Indianapolis provide a stocked mini-bar and coffee facilities with Starbucks coffee. The rooms are equipped with flat-screen TVs, refrigerator, and pay-per-view movies. Internet access and ironing facilities are also available.
An indoor hot tub and a modern gym are also available at the hotel. Indianapolis Westin offers tour information and a business center.
The Westin Indianapolis offers dining at Shula's Steakhouse. The restaurant serves steaks and seafood's while guests can have a drink at the sports lounge. Additionally, meeting and banquet facilities are available. For convenience, guest can rely on concierge services to provide assistance with getting around.
241 W Washington St, Indianapolis, IN 46204, USA
Itinerary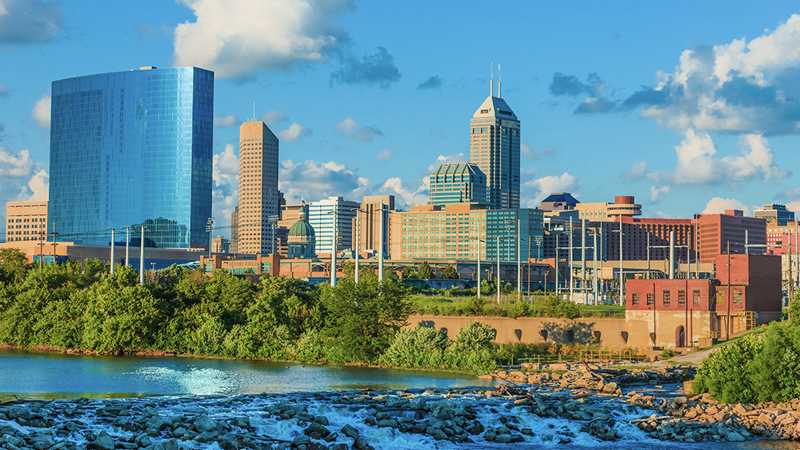 Day 1
Guests are asked to make their make own travel arrangements to arrive in Indianapolis for Tuesday, August 6th.
Guests are invited to meet your guide and Celtic Horizon Tours representative at the Westin Hotel. From here, we'll take a short walk to DCI headquarters where we'll have more time to meet some of the DCI team and to get to know each other. We'll then take a short walk to introduce everybody to the city of Indianapolis, the home of DCI World Championship Finals. We'll take in Lucas Oil Stadium, Soldiers and Sailors Monuments, some of the best bars and restaurants and will finish at the location of our Welcome Dinner.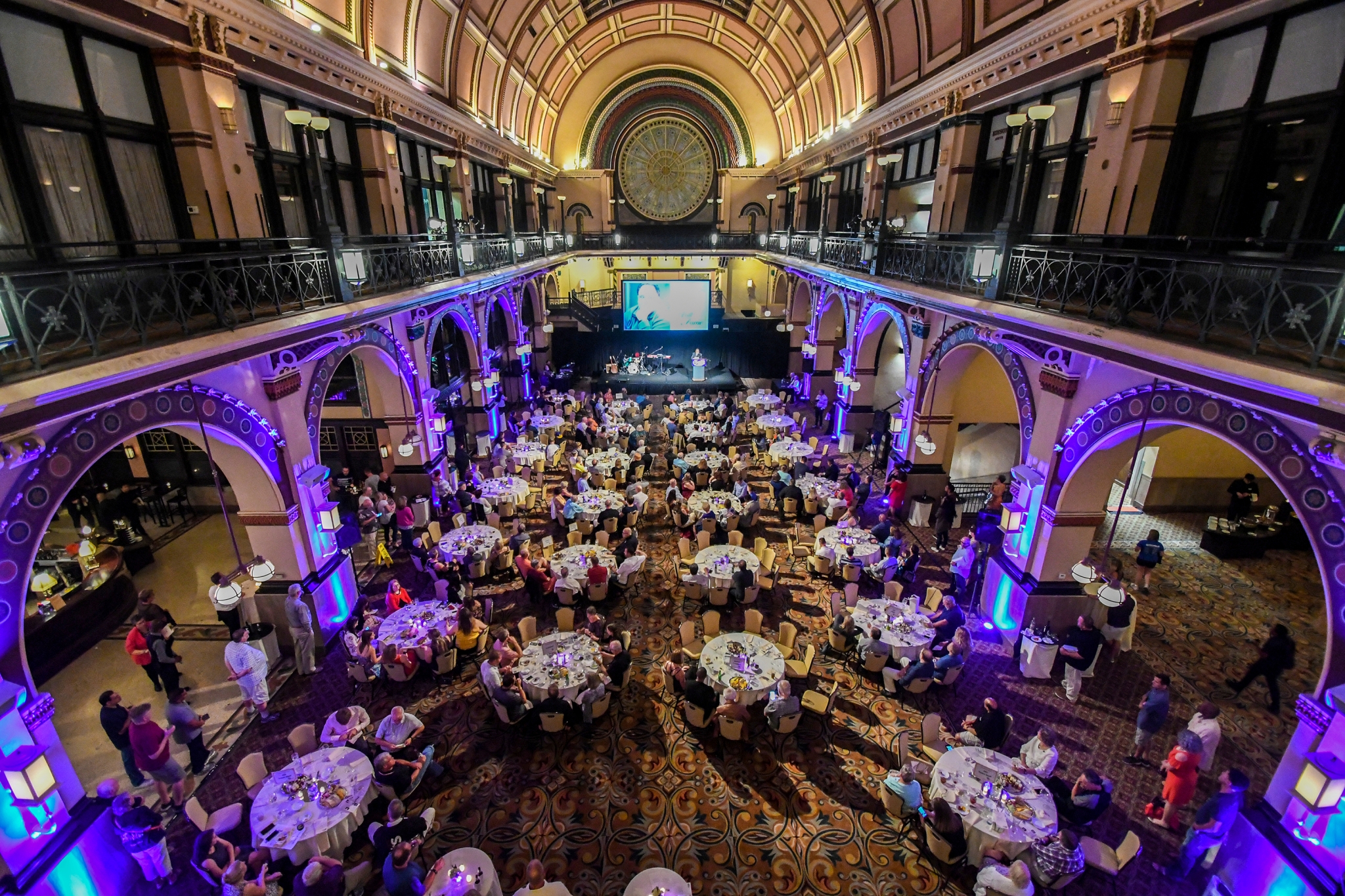 Day 2
It's time to visit the field where it all happens, the Home of the Indianapolis Colts, and more importantly Drum Corps International World Championship Finals.  After our tour, we'll meet our surprise guest! We'll have the opportunity today to talk over lunch with one of the personalities of Drum Corps International. Finally this morning, we'll take in the final hours of the 2018 performers showcase. Each year, this very special event gives corps members the opportunity to show off their individual and group talents.
Tonight we'll have the opportunity to attend The Drum Corps Hall of Fame where the legends of the activity are honoured for their contribution towards the activity. We'll have our own seats at this event where you'll meet the people who have shaped and directed DCI to become the inspiring community it is today.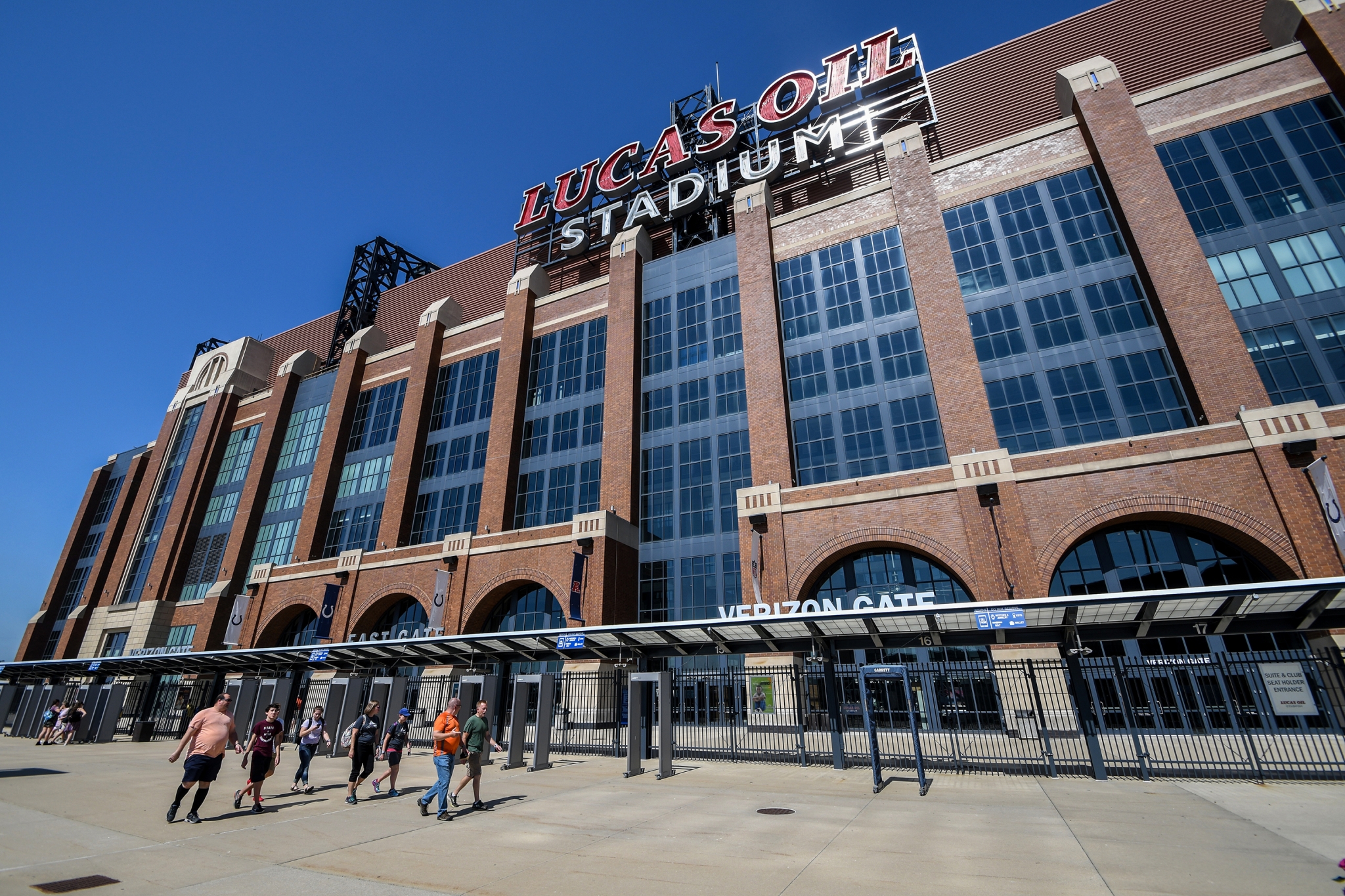 Day 3: Prelims Day
Open and World Class corps will compete head to head today in Lucas Oil Stadium with the top 25 scoring corps advancing to the Semifinals on Friday. More than 40 performances to enjoy throughout the entire day!! We'll spend some time this afternoon seeing the work that goes into producing DCI Cinema Events, DVD's and live streaming, and throughout the day, we'll then have the opportunity to witness these events live and in person.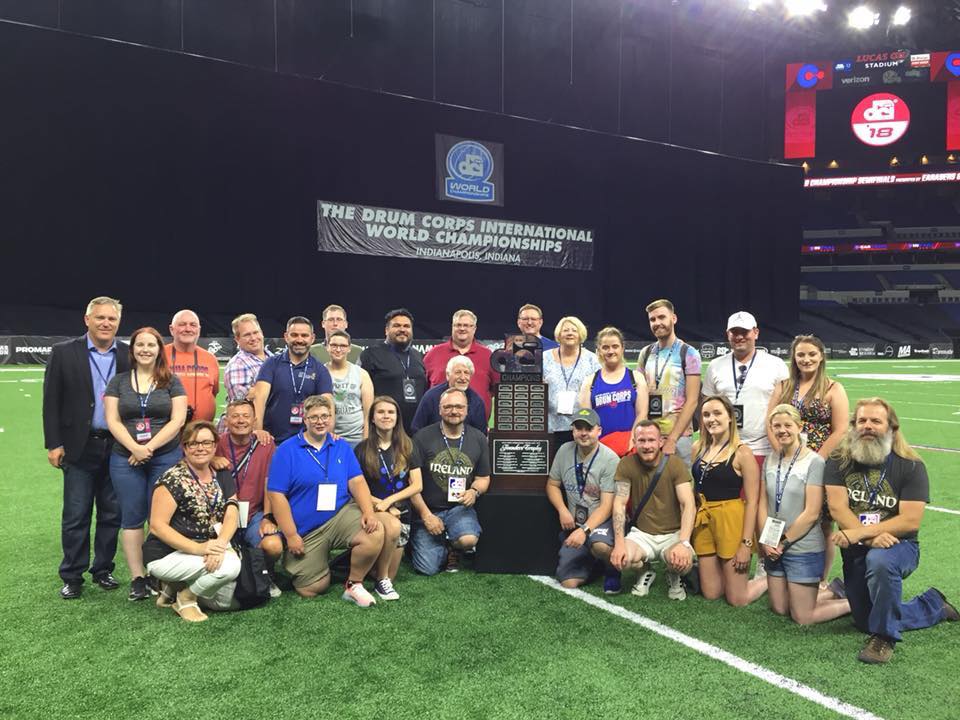 Day 4: Semi-finals Day
Today we'll have the opportunity to visit one of the top 12 corps rehearsals and meet the staff and members. Here's we'll be able to see the final preparations before semi-finals and then cheer them on even harder at tonight's performance. Tonight we'll have the opportunity to take to the field and get a photo with the famous DCI founders trophy. A truly unforgettable day!
After all of this, you'll be able to sit back in your centrally located seats and enjoy semi-finals!!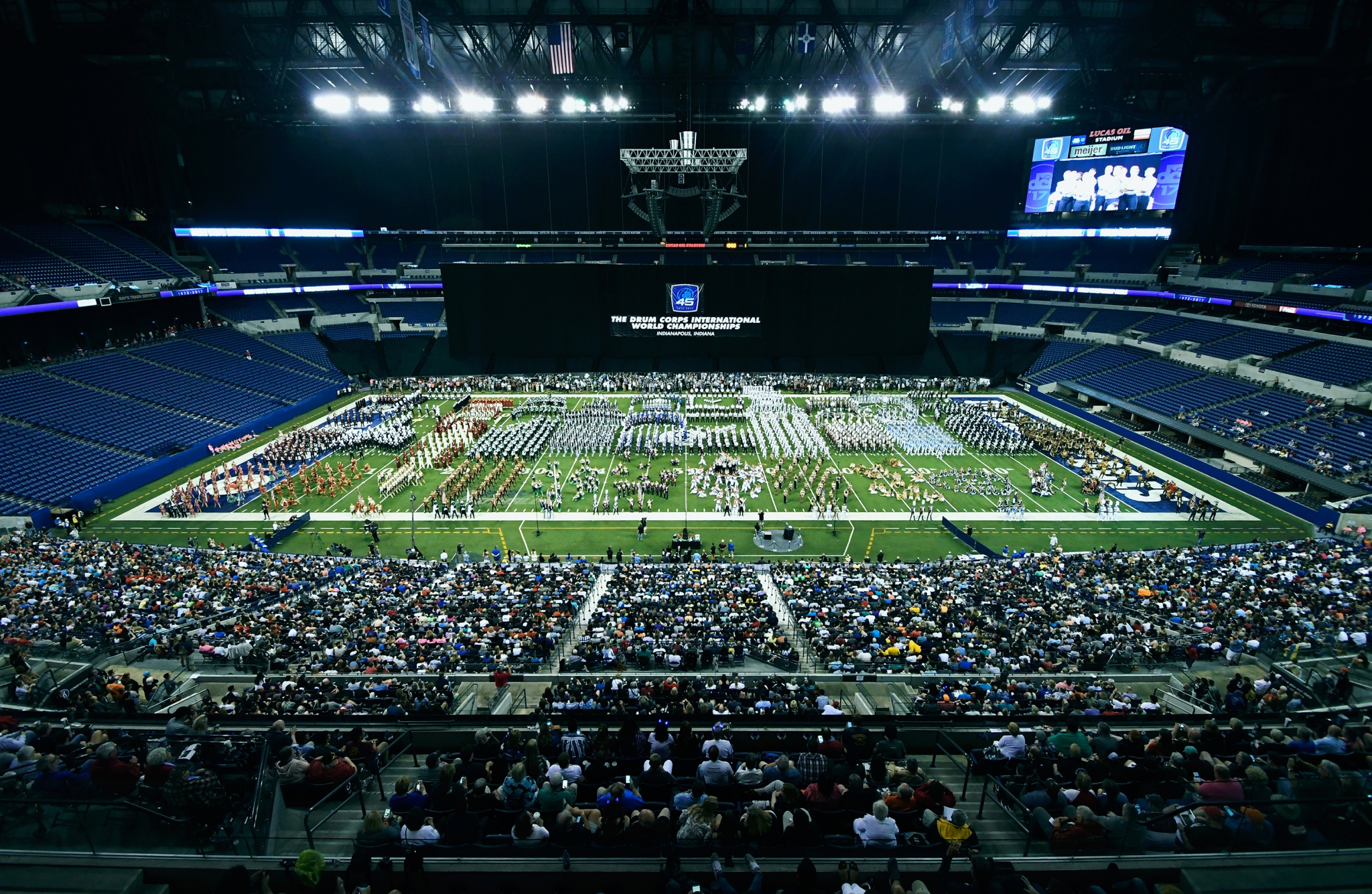 Day 5: Finals Day
Its the final day of the Official Fan Experience. Today you'll have the opportunity to attend the SoundSport and Drumline battle events at Pan-Am Plaza where great music, delicious food and great marching arts entertainment make the perfect way to spend the early part of Finals day. Groups of every shape, size and genre perform exciting and fun shows at this event just across from Lucas Oil Stadium.
Then it's on to the main event and the culmination of everything our tour has experienced to date…DCI World Championships Grand Finals. The top 12 corps from across the United States will take to the field one final time for the chance to be crowned DCI World Class Champions 2018…and we'll be there for every single heart-stopping moment.
DCI Official Fan Experience 2019 - 5 Nights
Indianapolis
Tuesday, 6th August 2019
5 Night Package
Package Prices
Adults€995.00 per person
Children €995.00 per person
Customer Protection Bond 3% is not included and will be calculated at checkout. This Client Protection Policy protects our clients in the event of supplier business failure. All bookings and transactions are subject to this charge.
Similar packages
Indianapolis • Thu, 8 Aug 2019
3 Night Package • €795 per personIncluding Show Tickets
Learn more