Information
Included in this package
Transport by luxury Coach & Ferry (unless stated otherwise).
All transfers (unless stated otherwise).
Seated Match Ticket.
Extras
Travel Insurance: €20.00 per adult / €10.00 per child.
€14.00 supplement per person if picking coach up outside Dublin
IMPORTANT
All bookings are for the Fixture, not for a Date. Fixtures may change and you are strongly advised to check the Club's website and that of the FA Premier League for any alterations. Celtic Horizon Tours does not accept liability for clients being unaware of changes, and any losses (financial or otherwise) which may be incurred. If a fixture is transferred or postponed, it is beyond the control of Celtic Horizon Tours. Therefore it is agreed that all monies will be transferred to the new date without question.
Match tickets are with the home supporters, the wearing of away team colors or expressions of support for the away team will result in expulsion from the ground.
Please note itinerary is subject to change.
It is the responsibility of each person to be on time for all coach connections, coaches will not wait for latecomers.
It is illegal to smoke on coaches.
Consumption of Food and Alcohol is NOT permitted on board any Coach.
All alcohol must be stored underneath with the baggage.
Itinerary
Coach from Portlaoise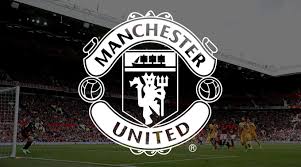 Sunday May 26th
Old Trafford: Sunday May 26th @ 15.00hrs

04.45hrs          Pick-up Maldron Hotel Portlaoise
05.10hrs          Pick-up Bus stop, Main Street, Kildare Town
05.15hrs          Pick-up Mc Loughlins Garage, Main Street Newbridge
05.20hrs          Pick-up Toughers Red House Naas
05.45hrs          Pick-up Joels Restaurant, Newlands Cross
06.15hrs          Pick-up at Irish Ferries Terminal 1 – North Wall
07.30hrs          Depart North Wall on Irish Ferries Swift
09.45hrs          Arrive Holyhead
12.15hrs          Arrive at Old Trafford
15.00hrs          Kick-off: Manchester United V Bayern Munich
18.00hrs          Depart Old Trafford
23.00hrs          Depart Trafford Shopping Centre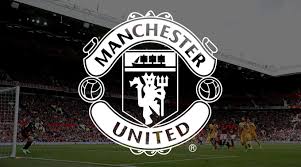 Monday May 27th
01.50hrs          Arrive at Holyhead
02.40hrs          Depart Holyhead on the Irish Ferries Ulysses
05.55hrs          Arrive at North Wall, coach drops en-route
Manchester United V Bayern Munich - Treble Reunion
Old Trafford, Manchester, England
Sunday, 26th May 2019 - 3:00 pm
6665
Day-Trip
Package Prices
Adults€159.00 per person
Children €137.00 per person
Customer Protection Bond 3% is not included and will be calculated at checkout. This Client Protection Policy protects our clients in the event of supplier business failure. All bookings and transactions are subject to this charge. This charge is applicable to EU residents only.
sold out
Similar packages
Old Trafford, Manchester, England • Tue, 3 Oct 2023
Day-Trip • €169 per personDeparts from Cashel, Portlaoise, Naas & Dublin
Book now