Information
Included in this package
Travel by luxury coach & Irish Ferries Ulysses.
Seated Match ticket.
NOT included in this package
Extras
Travel Insurance: €20.00 per adult / €10.00 per child.
€14.00 supplement per person if picking coach up outside Dublin / €22.00 with GoBus.
IMPORTANT
All bookings are for the Fixture, not for a Date. Fixtures may change and you are strongly advised to check the Club's website and that of the FA Premier League for any alterations. Celtic Horizon Tours does not accept liability for clients being unaware of changes, and any losses (financial or otherwise) which may be incurred. If a fixture is transferred or postponed, it is beyond the control of Celtic Horizon Tours. Therefore it is agreed that all monies will be transferred to the new date without question.
Match tickets are with the home supporters, the wearing of away team colors or expressions of support for the away team will result in expulsion from the ground.
Please note itinerary is subject to change.
It is the responsibility of each person to be on time for all coach connections, coaches will not wait for latecomers.
It is illegal to smoke on coaches.
Consumption of Food and Alcohol is NOT permitted on board any Coach.
All alcohol must be stored underneath with the baggage.
Itinerary
Coach from Galway & Dublin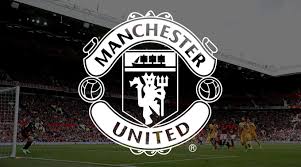 Tuesday 21st January
Old Trafford: Tuesday January 21st : Kick off @ 20.00hrs
| | | |
| --- | --- | --- |
| From: | Pick up point | Time |
| Galway | Go Bus Coach Station | 02.45 |
Transfers from Galway are direct to Dublin with Go Bus. There are no pick ups along the way.
06.45hrs          Pick-up at the Hilton Garden Inn Custom House Dublin
07.00hrs          Pick-up at Irish Ferries Terminal 1 – North Wall
[Please note coach must check through at 07.10hrs]
08.05hrs          Depart North Wall on Irish Ferries Ulysses
11.20hrs          Arrive Holyhead
13.30hrs          Arrive Cheshire Oaks
16.00hrs          Depart for stadium
16.45hrs          Arrive at Old Trafford
20.00hrs          Kick-off: Manchester United V Burnley – TBA
22.30hrs          Depart Old Trafford
23.30hrs          Break at Chester Services
00.01hrs          Depart Chester Services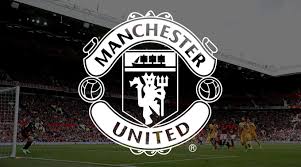 Wednesday 22nd January
01.40hrs          Arrive at Holyhead
02.40hrs          Depart Holyhead on the Irish Ferries Ulysses
06.00hrs          Arrive at North Wall
[Coach will drop at Burgh Quay for Go Bus pick ups]
Manchester United V Burnley
Old Trafford, Manchester, England
Tuesday, 21st January 2020 - 8:00 pm
Day-Trip
Package Prices
Adults€169.00 per person
Children €149.00 per person
Customer Protection Bond 3% is not included and will be calculated at checkout. This Client Protection Policy protects our clients in the event of supplier business failure. All bookings and transactions are subject to this charge.