Information
Package overview
JT Brewski's Goes to Ireland!
It's the wit, warmth and wisdom of the people that makes a visit to Ireland so special.
Welcome isn't just something you hear when you arrive. It's a feeling that stays with you long after you leave. Don't miss the once in a lifetime opportunity to experience the people, culture and beauty of the Emerald Isle!
Pricing (in Euro/ €)
€2,287 per person based on double occupancy (single occupancy €833 additional cost)
€300 deposit per person upon booking.
**THIS PACKAGE IS ONLY AVAILABLE FOR FAMILY AND FRIEND'S OF JT BREWSKI'S**
Included in this package
9 days of coach (bus) transportation
Services of a professional guide per coach
8 nights hotel accommodation based on single or double occupancy with private bathrooms.
Dinners in your hotel on nights 2 and 4
Medieval Banquet in Bunratty on night 3
Meal at The Grainne Uaile Pub, Newport on day
Music session with food and beverage at Matt Molloy's in Westport on night 6
BBQ at Sean's Bar in Athlone on night 7
Irish night in Taylors Three Rock in Dublin, on night 9
Admissions to The Rock of Cashel, Cliffs of Moher, Bunratty Castle, Kylemore Abbey, Glen Keen Sheep Farm, The Ceide Fields, EPIC Museum, Guinness Storehouse
All local taxes and service charges
NOT included in this package
Luggafe handling
Lunches
Dinners not covered for the day listed above
Flights – flight prices will be available in October 2023
Gratuities for the drivers and guides
Additional info
A deposit of €300 per person is required to secure a place on the tour.   Payments are made  via our website  andare subject to a 3%  credit card fee.  The deposit is refundable for 2 weeks after the flight offer is made.   After that date all deposits are non-refundable.
The next payment of 25% of the total balance is due by Friday February 2nd 2024 with the final payment due by Friday June 7 2024 .
We highly recommend purchasing travel insurance which can be done through your regular insurance provider.
IMPORTANT
If you have any questions, please email:
info@celtichorizontours.com
Or call
00 353 1 629 2000
Itinerary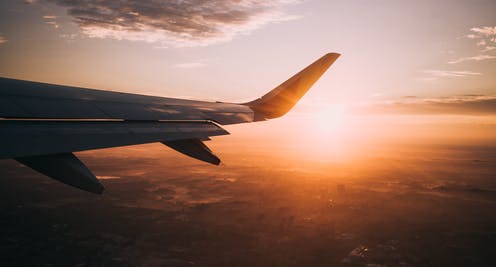 Day One | Wednesday September 4th
Depart the USA on your overnight flight to Dublin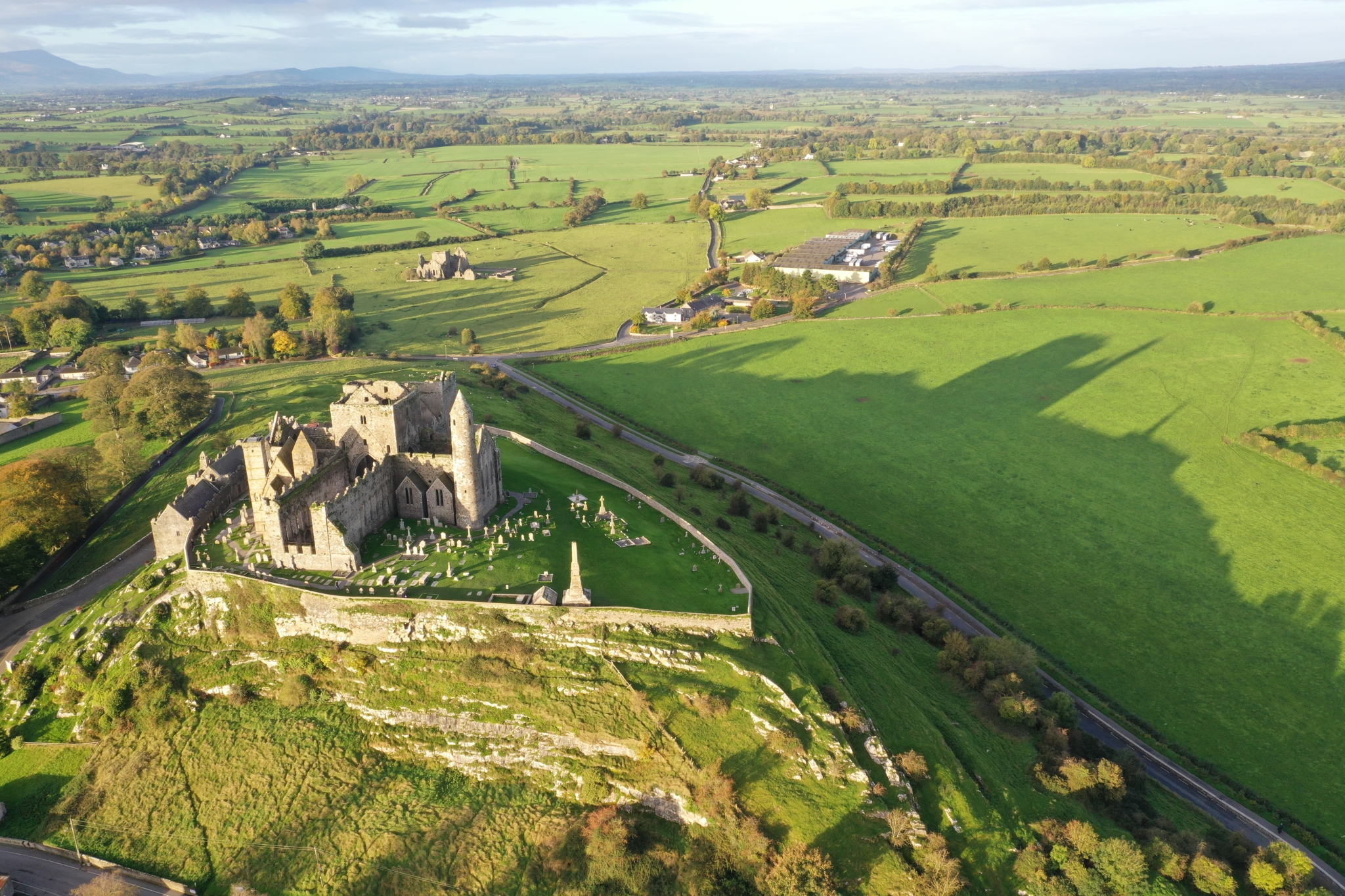 Day Two | Thursday September 5th
Arrive in Dublin and meet with your Tour Director and Coach Drivers.
Start your Ireland adventure with a ride from Dublin to Limerick, stopping at a spectacular group of Medieval buildings set on an outcrop of limestone in the Golden Vale including the 12th century round tower, High Cross and Romanesque Chapel, 13th century Gothic cathedral, 15th century Castle and the restored Hall of the Vicars Choral.  Attractions include an audio-visual show and exhibitions.
This stretch of transfer is approximately 1 hour and 15 minutes.
Limerick Strand Hotel, Limerick
Situated in the heart of Limerick, the 4-star award-winning Limerick Strand Hotel is next to the River Shannon. The luxurious hotel offers spacious rooms, a 20 m swimming pool, a steam room, and 2 hot tubs. Shannon Airport is a 20-minute drive away. Featuring large king-size beds and a flat-screen LCD TV, the bright and airy bedrooms include free Wi-Fi and 24-hour room service.  Homemade Irish cuisine, made with local produce is served in The River Bar & Restaurant overlooking the River Shannon. Enjoy the hotel's award- winning breakfasts.
Dinner will take place in the hotel.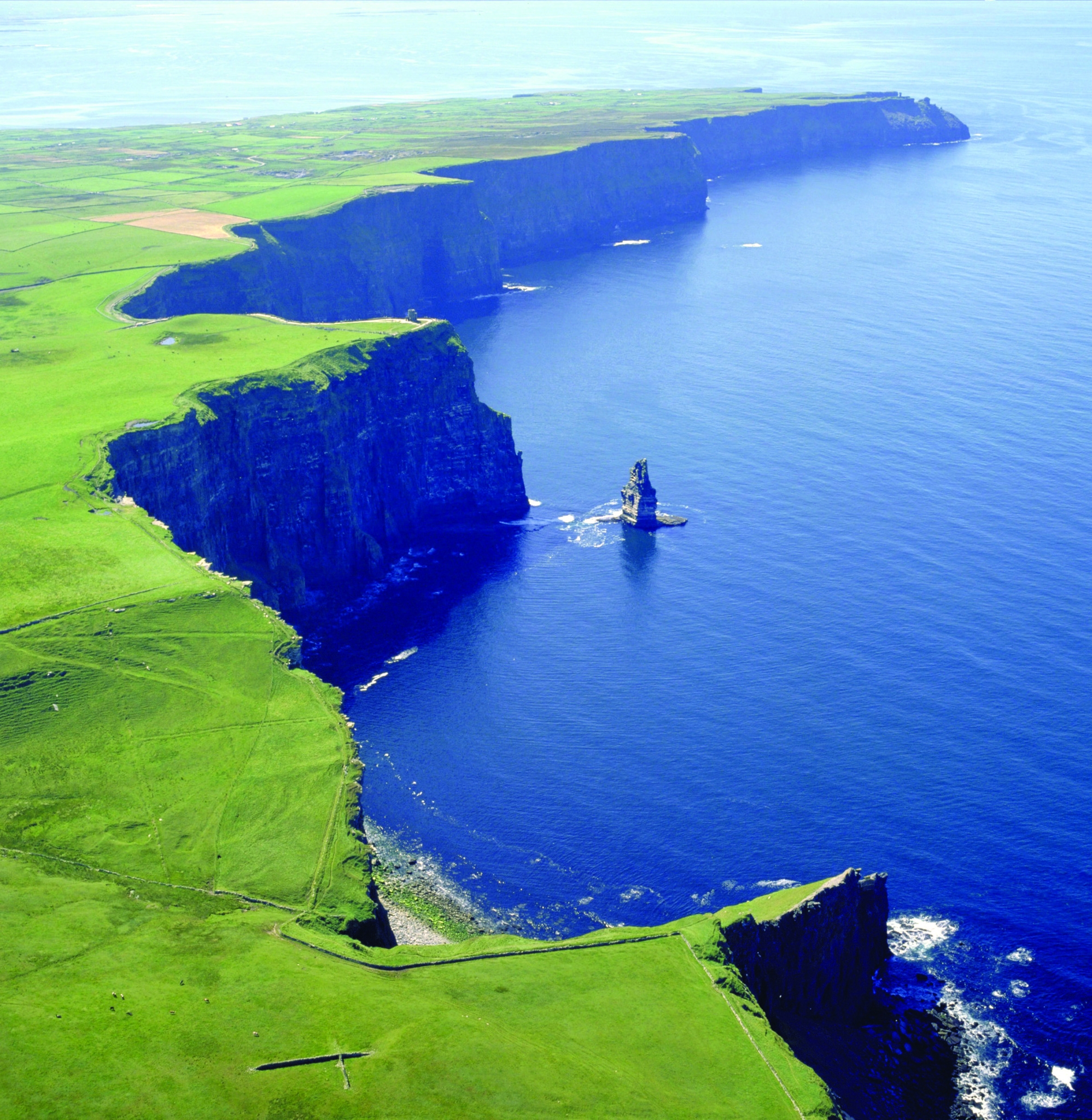 Day Three | Friday September 6th
08.30hrs          Depart Limerick Strand Hotel
10.00hrs          Arrive at the Cliffs of Moher
You simply cannot travel to Ireland without paying a visit to Ireland's top tourist attraction, the breathtaking Cliffs of Moher, situated in County Clare along the wild Atlantic Way. The Cliffs of Moher have majestically faced the Atlantic for over 350 million years and their beauty is incomparable – it is Ireland's most visited tourist attraction and when you visit you will understand why.
From the Cliffs we head back to Limerick to visit Bunratty Castle.
The site on which Bunratty Castle stands was in origin a Viking trading camp in 970. The present structure is the last of four castles to be built on the site. Take a tour of this iconic fortress; hear and see how the lords and ladies of this castle lived; hear stories of battles and bravery and enjoy stunning views across the idyllic Clare countryside.
After our Castle visit we have some time at leisure in Limerick City before our Medieval Banquet in Bunratty Castle.
Enjoy a truly unique entertainment and dining experience in the iconic setting of the world famous Bunratty Castle.  The lifestyle of medieval Ireland is recaptured at the Castles with our medieval banquet nights. Once the preserve of the nobility who resided in these fortresses, it can now be experienced by everyone.  Over 3 million people have experienced this unique medieval banquet since its inception. Delight in a four course meal in this historic castle and be entertained by the world famous Bunratty Castle Singers. Enjoy music, song and dance while you dine in the Great Hall of Bunratty Castle.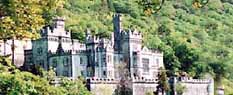 Day Four | Saturday September 7th
08.30hrs          Checkout and depart Limerick Strand Hotel
10.00hrs          Arrive  inGalway City
On arrival we will have a short walking tour followed by some time at leisure in the city.
Galway, a harbour city on Ireland's west coast, sits where the River Corrib meets the Atlantic Ocean. The city's hub is 18th-century Eyre Square, a popular meeting spot surrounded by shops and traditional pubs that often offer live Irish folk music. Nearby, stone-clad cafes, boutiques and art galleries line the winding lanes of the Latin Quarter which retains portions of the medieval city walls.
13.00hrs          Depart Galway
Travelling west via Connemara, we visit Kylemore Abbey before heading to Westport.
Nestled in the heart of Connemara, on the Wild Atlantic Way, Kylemore Abbey is a haven of history, beauty and serenity. Home to a Benedictine order of Nuns for the past 100 years, Kylemore Abbey welcomes visitors from all over the world each year to embrace the magic of the magnificent 1,000-acre estate.
17.30hrs          Arrive at  Castlecourt Hotel, Westport
The family owned 4-star Castlecourt Hotel is located in the heart of Westport. It offers live music and dancing every night, a 20 m indoor pool, gym, sauna, steam room and spa and beautifully decorated rooms. The spacious rooms  all feature TVs and free WiFi. Some rooms have 4-poster beds. With an outdoor rock pool hot tub, the luxurious Spa Sula offers a range of massages, body wraps and beauty treatments.
Dinner will take place in the hotel.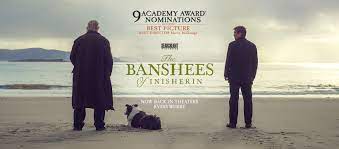 Day Five | Sunday September 8th
10.00hrs  Depart Castlecourt Hotel
11.00hrs   Arrive in Achill
After a leisurely start to the day, we head out to Achill Island where the movie "Banshees of Inisherin" was filmed. Winnder of 4 BAFTA awards and nominated for 9 Oscars, this 2022 film features actors Brendan Gleeson, Colin Farrell, Barry Keoghan and Kerry Conodon. It is set in 1921 on an island off the Irish Coast and most of the filming was done on Achill Island.
Our adventure on Achill Island will include Keem Beach. On our way back, we will stop at the Grainne Uaile Pub in Newport for dinner and traditional Irish music. Overlooking Clew Bay, the pub named after one of Ireland's most famous women, the pirate Queen Grainne Uaile.
We will depart Newport at 20.30hrs to return to the Castlecourt Hotel by 21.00hrs.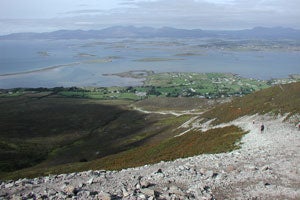 Day Six | Monday September 9th
09.00hrs Depart The Castlecourt Hotel
09.30hrs Arrive At Croagh Patrick
After a leisurely start to the day, we will visit Ireland's holiest mountain – Croagh Patrick. Nicknamed "The Reek", this mountain is 764 m high ( 2,500+ ft) and an important site of pilgrimage in County Mayo. The mountain has a pyramid- shaped peak and overlooks Clew Bay, rising above the village of Murrisk.
From Croagh Patrick, we take a short drive to Glen Keen Farm. This one-of-a-kind sheep farm extends over 10,000 acres, making it one of the countries largest operating farms.
We return to Westport for an evening of music, a pint of Guinness (or more…) and "craic" at Matt Molloy's Pub.
The owner, Matt Molloy, is one of Ireland's most famous musicians and a former member of the world – famous Chieftains, a traditional music band. Regular trad sessions take [;ace in the "back bar" with appreciative patrons cheering along beside a crackling fire – often with Matt himself supplying the airs.
This pub is a "must-do" in Ireland
Dinner is under your own arrangement this evening.
Day Seven | Tuesday September 10th
08.30hrs       Castlecourt Hotel
10.30hrs        Arrive at Sheraton Hotel, Athlone.
We depart Westport with Athlone as our destination but not before taking in some more of Mayo's breath taking beauty as we head north west through Mulranny, Ballycroy National Park, Bangor Erris, Downpatrick before we arrive at the Ceide Fields.
We'll visit the wild boglands of North Mayo. Comprised of fields and megalithic tombs that make-up the most extensive stone-walked fields in the world, it extends over hundreds of hectares with dramatic rock formations. The award-winning visitor center has a viewing platform on the edge of the 100-meter-high cliff and provides the breathtaking views. The terrain and weather conditions will require protective clothing and sturdy footwear!
We will then depart the fields and travel to Foxford for some retail therpahy. Agnes Bernard founded a convent and started a water-powered woollen mill here in 1892. Today, the Wollen Mills is a thriving business with 3 stores throughout Ireland and still produces its world-renowned blankets.
Explore Foxford's spectacular scenery, the River Moy, its walking trails and historical heritage.
We will then depart Foxford and head to our next destination, the Sheraton Hotel in Athlone.
Located in the center of Athlone, the hotel features a 20m pool, a luxury spa; gym; free WiFi; spacious rooms with private bathrooms; the stylish 'La Provence' restaurant and the more casual 'Harvest Café' as well as the 'Sheraton Bar' – and is only an hours' drive to Dublin.
For dinner, we'll take a short walk to Sean's Bar – the oldest bar in Europe – to enjoy a night of Irish Music and a BBQ. Sean's Bar has a detailed and documented history dating back to 900AD. The establishment has been researched thoroughly by the Guinness Book of World Records.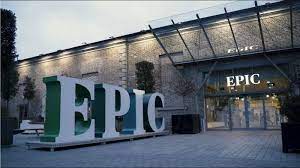 Day Eight | Wednesday September 11th
09.00hrs          Depart Sheraton Hotel
10.30hrs          Arrive at Ashling Hotel Dublin
Today we will do a panoramic tour of Dublin, a city framed by mountains, centered on a river and edged by a beautiful bay. The city streets and alleys are filled with vibrant art, historic buildings, buzzing boutiques, hip cafes and of course pubs! If you're a history lover, tour the EPIC Museum – winner of Europe's Leading Tourist Attractions as well as World Travel Awards.     
Our hotel for the next two nights is the Ashling Hotel.
Overlooking the River Liffey, The Ashling Hotel is beside Heuston Station in Dublin. This 4-star hotel has beautifully decorated interiors, spacious rooms with free Wi-Fi, and a stylish bar. The Ashling is located just a 5-minute walk from Dublin Zoo and the Guinness Storehouse. A 5-minute journey on the LUAS tram brings you to the lively Temple Bar area. Decorated in warm tones, rooms have comfortable beds with crisp white duvets. Rooms include flat-screen TVs and in-room safes.
Dinner is under your own arrangement this evening.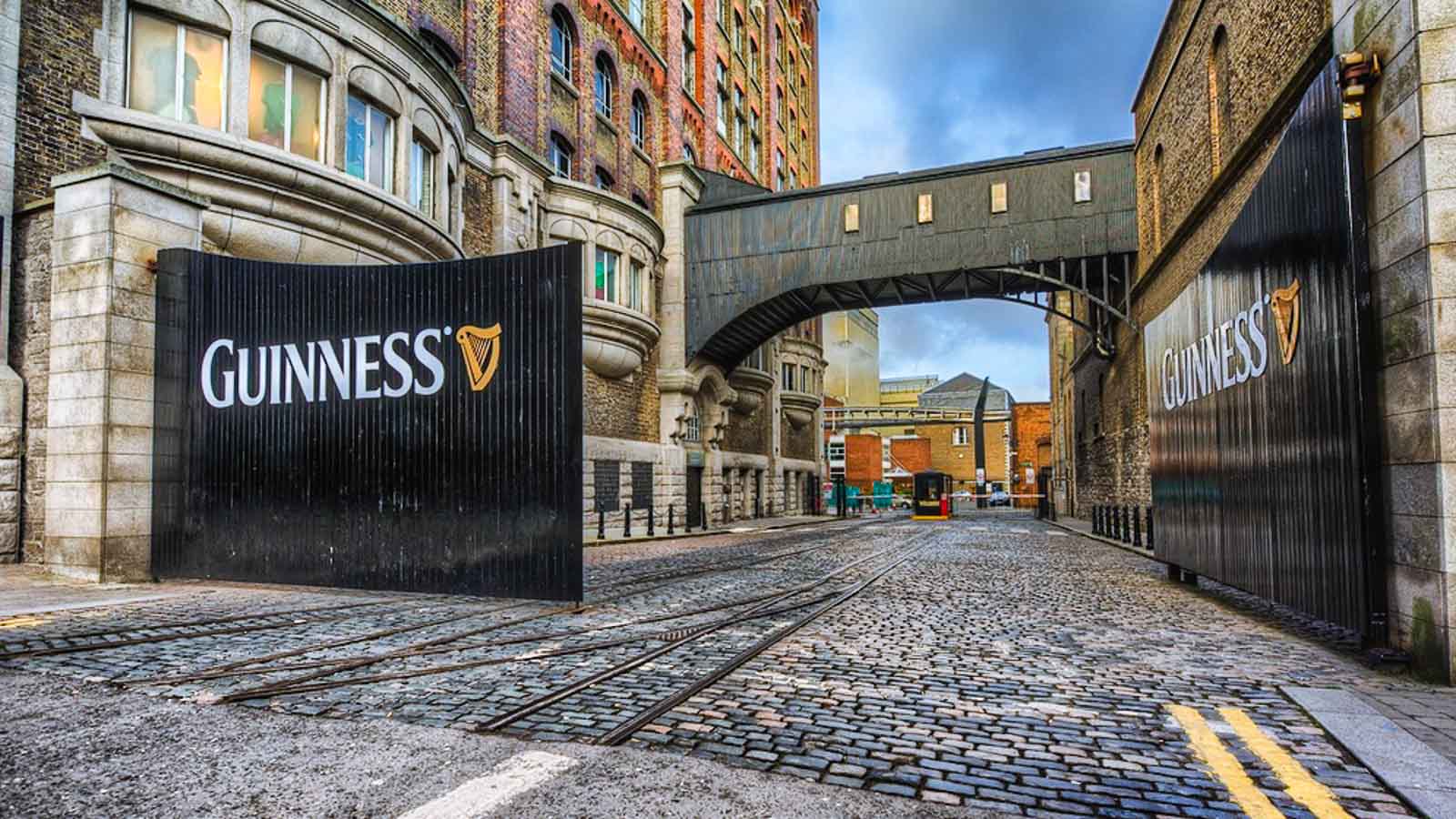 Day Nine | Thursday September 12th
We have a morning at leisure in Dublin before we head over to the Guinness Storehouse in the afternoon.
At the Guinness Storehouse you will experience the history, heart and soul of Ireland's most iconic beer. Explore the story of Guinness across the seven floors of the iconic building before taking in the 360 views of Dublin city from Gravity Bar.
This evening we have our farewell dinner at Taylors Three Rock.
17.45hrs          Transfer to Taylors Three Rock
18.30hrs          Arrive at Taylors Three Rock
Ireland's most loved pub and entertainment venue Taylors Three Rock involves a rip roaring evening of traditional Irish song and dance accompanied by a great selection of quality Irish food to delight your palate.
21.30hrs          Depart Taylors Three Rock
22.00hrs          Arrive back at the Ashling Hotel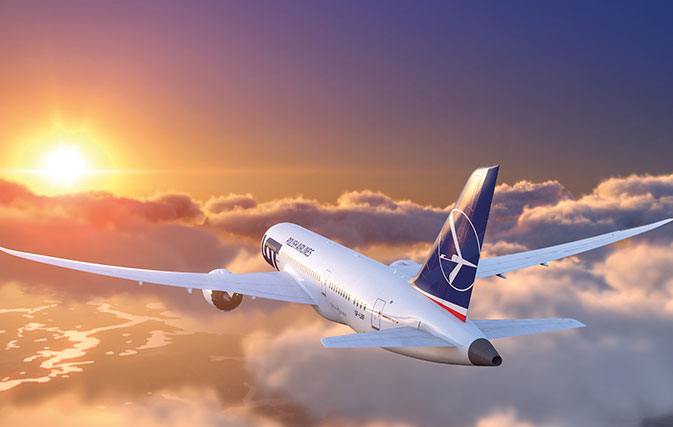 Day ten | Friday September 13th
Safe Home (Slan Abhaile!)
Transfers to the Ashling Hotel to the Airport. 
Note: Itinerary is subject to change. Any adjustments will be updated on this website and communicated to all participants.
JT Brewski's Goes To Ireland
Exploring Limerick, Westport, Athlone and Dublin!
Wednesday, 4th September 2024
8 Night Package
Package Prices
Adults€300.00 per person
Children €300.00 per person
Customer Protection Bond 3% is not included and will be calculated at checkout. This Client Protection Policy protects our clients in the event of supplier business failure. All bookings and transactions are subject to this charge. This charge is applicable to EU residents only.