❗️CORONA VIRUS – (COVID-19)❗️
Celtic Horizon Tours would like to advise all our customers that we are monitoring the situation very closely in relation to your travel plans and will continue to provide information and assistance as required.
Due to the situation still evolving, our suppliers and travel partners are continually reviewing their policies.
If you are not due to travel within the next TWO weeks, on a rolling basis, we would kindly request and recommend that you wait before contacting us to ensure we have the latest policy information for your travel.
This will facilitate us to deal on a priority basis with the most urgent cases on a departure date basis.
We would like to reassure you that we will be contacting you directly should your travel plans be affected.
Thank you in advance for your patience and cooperation at this time.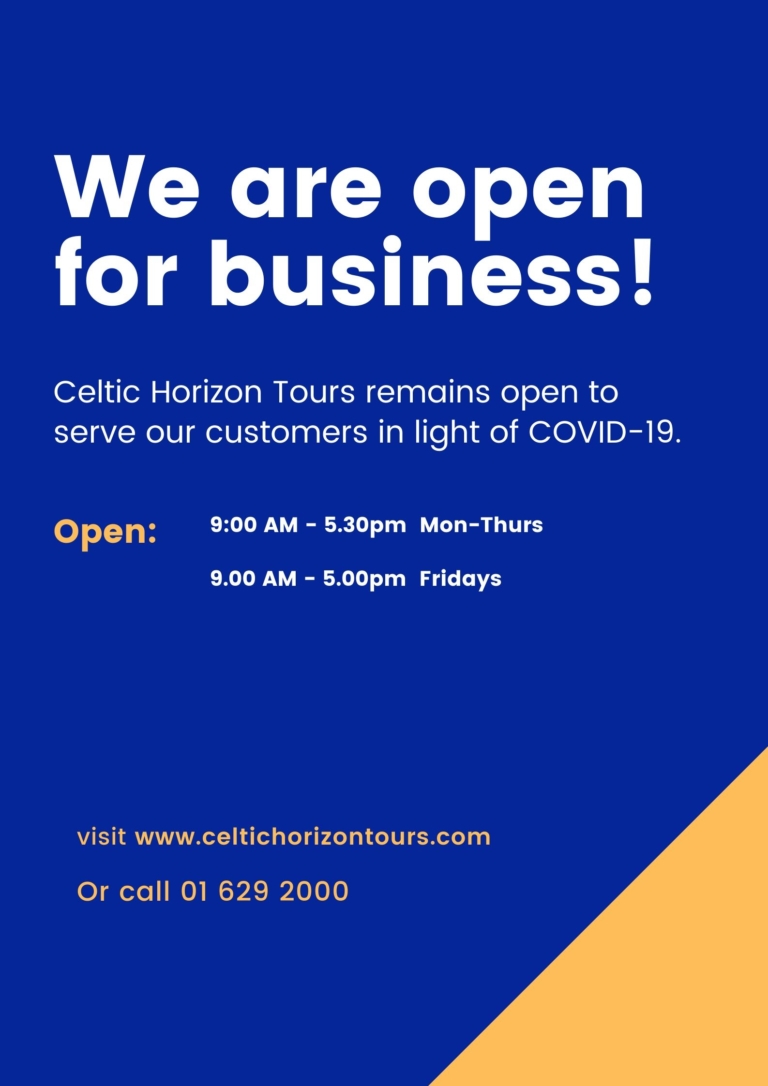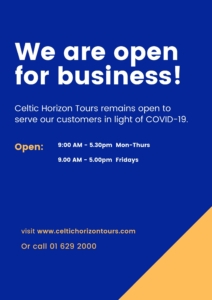 Celtic Horizon Tours